Homemade English Muffins
I've made English muffins before, and they were very good, but lacked that airy texture with the nice holes to catch butter. I got a new recipe from Red Star Yeast, 4 Grain English Muffins, so I thought I'd give those a try.

Baked on my electric griddle, they rose nicely: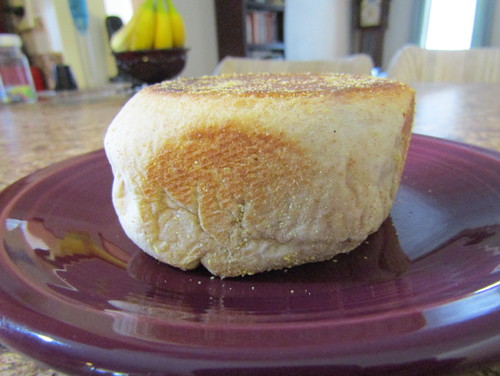 Browned well: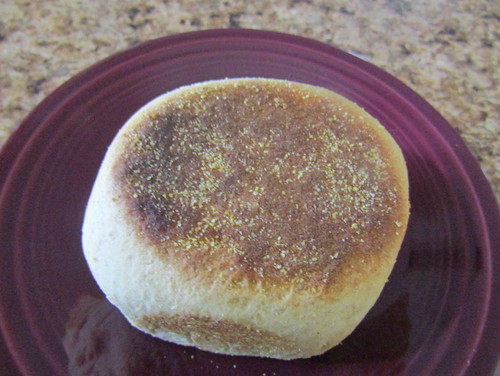 And toasted nicely: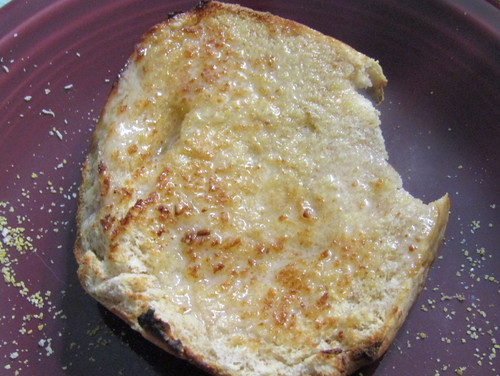 Actually, I thought this one should be a little more "toasty", but Ashley ate it and she likes her bread basically warm, not very toasted, just warm enough to melt the butter.

However, they still weren't very "hole-y", even though I split them with a fork just as instructed. Are homemade English Muffins just denser than the commercial ones? Mine had much better flavor, but the texture just was more like English Muffin Bread than English Muffins. Any more liquid and I would have had to pour them into forms, like batter...

Annie