Happy Halloween (Costume Reveal)
Hi everyone,

Happy Halloween to you all. I haven't been as active lately due to working a lot. I still found time to do not one, but TWO costumes for this year. Not that I can wear them anywhere :/. No theatre=no Halloween party. Anyway, here are this year's creations.

First, we have The Bride of Frankenstein. I made my dress and cape from fabric remnants from Wal-Mart and creepy cloth/fabric for my gloves/sleeves/bandages. The wig was from Amazon. I wanted something that was classic, but a little different for it. You can't see them but I am wearing white tights under the dress, and these GORGEOUS Victorian white/cream lace up boots I found online (most expensive part of the whole ensemble). This one was really easy to do, yet it's gotten such an amazing response. :) Make up was really easy to do, too. Just pack it on and away you go. I have metallic lightning bolt earrings somewhere that I bought for this, but am unsure of where they are.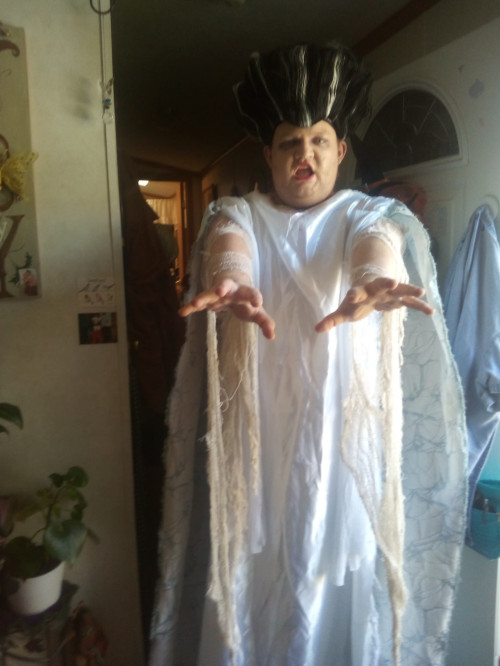 Next, we have Mary Sanderson from one of my favorite movies of all time: Hocus Pocus. I found the costume at Wal-Mart. I added the pockets on the apron and some scrap fabric to the back for her cape attached to her dress (different than the hooded one she and her sisters wear when they fly). Wig was from online, gloves were from Wal-Mart, and jewelry (both earrings and necklace) were from Etsy. I have witchy shoes I fashioned from my old reliable pair of heels (craft foam and witch shoe covers) and black and white stockings underneath. I have her hooded cape from Spirit Halloween, but she looks good without it, too. No make up in this photo, but maybe later on. "Winnie, I smell children!!!" All I need is a vintage bagged upright vacuum. "Broom ho!!!!"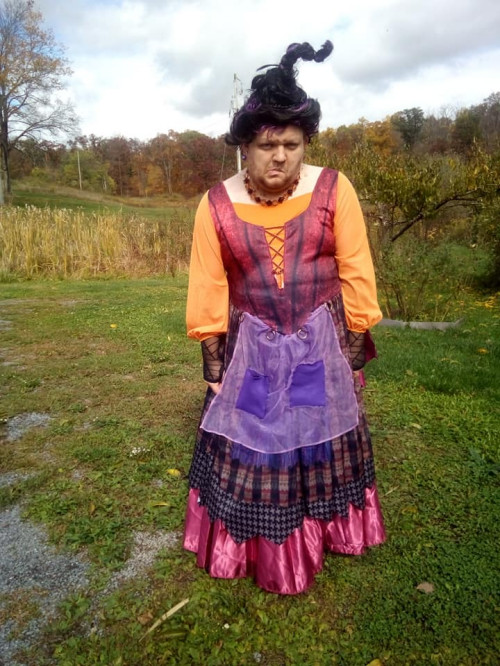 You all decide which one was the best ;). Much love and hugs from afar (or not so afar, depends on where you're located). Stay safe, have fun, and get spooky.

Brad AKA Moonwolf