Desperate for help - need white exterior paint suggestion ASAP
I have been dealing with some issues that have caused me to be unable to concentrate on selecting exterior paint color for my house. I decided to engage my sister's neighbor - she is a professional designer.

We had an appointment scheduled for today - but she sent me a text telling me that she had a family emergency (son had a terrible car wreck - taken to ER). As a mom, I completely understand that her son is WAY more important than what color I should paint the exterior of my house. However, I now am back to trying to figure this out myself.

I am willing to pay for help - but I don't know how to get that done now that there is basically no time left.

I truly would appreciate any assistance/advice anyone is willing to share. I would love to find a professional on Houzz to engage for guidance.

My house faces east - lots of sun. I have some good shade trees in the back - but still receive some sun (many windows on back of house).

My storm windows are still up in this photo - unfortunately: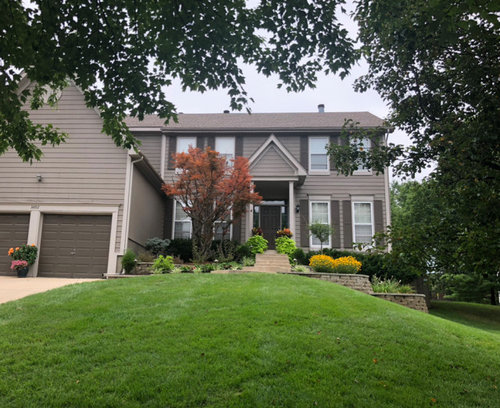 My house sits up high on a slope a bit back from the street - this photo was taken in the yard in order to get a better view. I replaced a cedar wood shake roof with a "weathered wood" architectural shingle (looked the most similar) a few years ago. The shingles look more tan/brown in this photo than in real life.

This photo is more accurate - although it still shows more brown than I actually see. The roof is more visible in the backyard than any other elevation.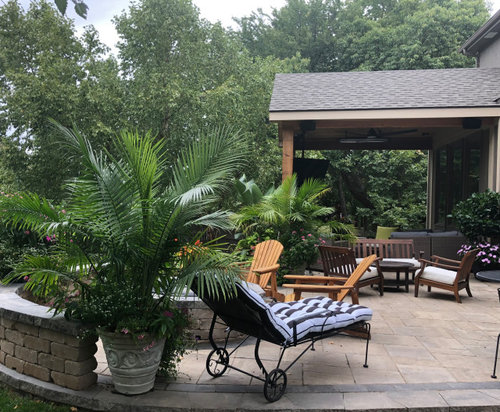 I have been thinking about a traditional white colonial with black shutters + maybe using a pop of color on the front door (and back doors?). I would like a white paint that won't look "blindingly white" with all the sun!


If someone has other suggestions, please let me know!

Thank you so much,
Dani