How does YOUR garden grow?
Dcarch posted pictures of the blossoms on his beans, and it looks like I am a couple of weeks ahead of him. My garden looks good today, we just weeded, LOL.
This is the south half, my garden is intersected by those apple trees: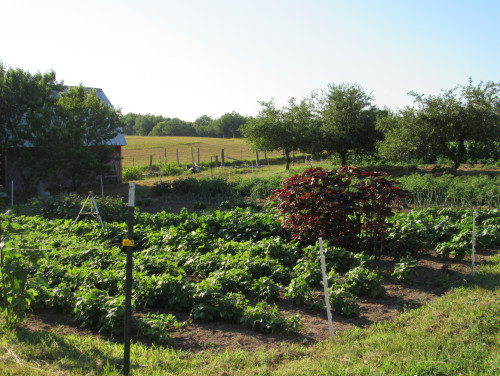 Yes, there's a glare on my camera lens, I took this picture about an hour ago, facing west, into the setting sun. And, because I can only post one picture, this will be continued...
Annie