Accent tile decision time
Ok, so I posted a query earlier to get some help with a design detail on the kitchen backsplash. My only feed back was that the whole accent idea was dated. I have no problem with that. But that being said...is my choice of mosaic accent to go with my tile OK? Or not? I've had a heck of a time finding any other options. Note: size of central accent areas not changing sorry.
Thoughts?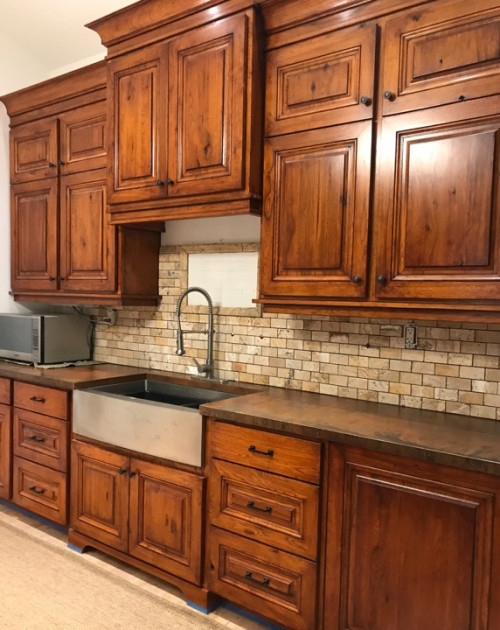 Please ignore badly rendered pencil mold! It's the mosaic choice I'm wondering about and how well it compliments the Picasso Travertine? I can cut and lay the tile in a diamond pattern and add bullet accents in the same mosaic. Please note: Tile will go all the way up to the bottom of the uppers.
PS: Countertops are copper

This is not to scale, just a representation.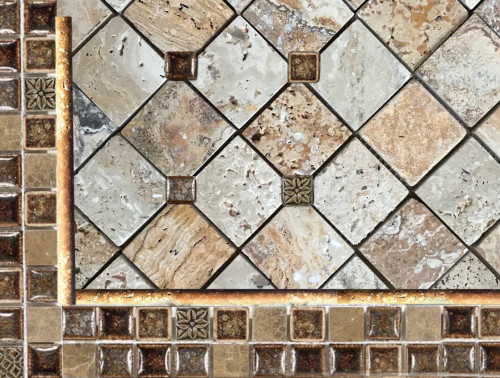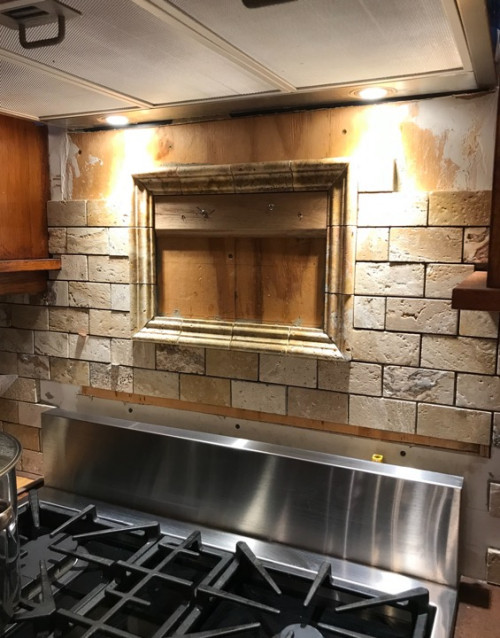 Picasso has a lot of variation and movement but the tile is only 2x4 and it's a large kitchen