Have YOU found any deals or bargains lately? Hhhhmmmmmm............?
We made a haul from the ARC Thrift store, after shopping @ Furniture Row where real wood nightstands can run $1000ea, Omish made. I settled for a pair of these, $15ea. The tops are inlaid burlwood. I'm tempted to paint them, but the burlwood stops me....maybe later...lol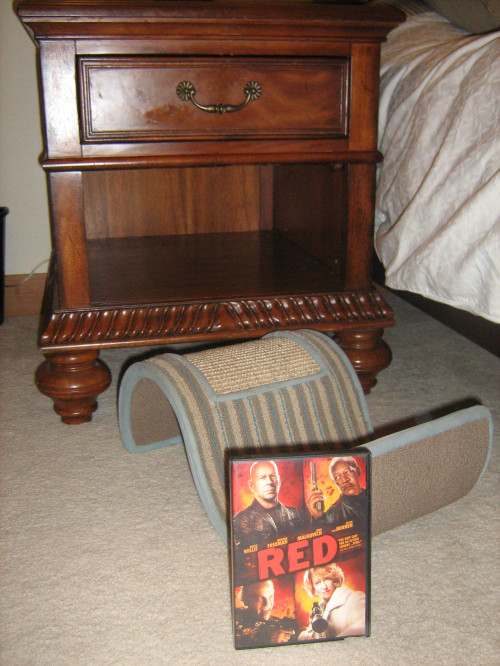 A kitty scratch scroll/hanging feather toy underneath $3.50, movie "RED"(I own RED 2, LOVE this movie) $1.50 and.....a Ryobi hedge trimmer $10!

What bargains or deals have YOU found lately?