OT - our trip to Scandinavia and London
We had a very nice trip! I loved Damme and Brugge in Belgium. I could see myself spending a couple of weeks in the summer relaxing in Damme! There was very strong and cold wind blowing in Copenhagen. The wind caused us to be a couple of hours late docking and made it difficult to walk at times! We were supposed to spend a day in Skagen, DK, but the wind was so strong there we couldn't even dock. There were around a dozen cargo ships anchored waiting for the weather to turn so they could dock. The temperature was warm in Oslo but it rained off and on.
We were late arriving at our hotel in London due to horrendous traffic! But as soon as we checked in we walked to the Tower of London and spent a couple of hours there. We went back first thing Sunday morning to see the Crown Jewels. We also walked through a lot of Hyde Park, toured Kensington Palace and the Banqueting House, rode a boat on the Thames, and walked across Tower Bridge and back. We ate fish and chips and had dinner in a pub and pretty much did everything we had hoped to pack into our day and a half in London!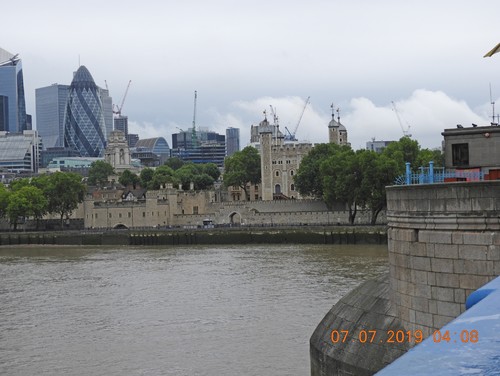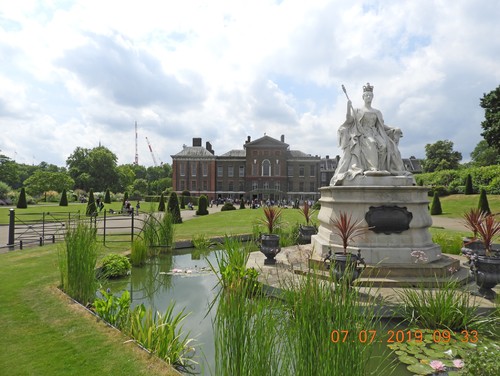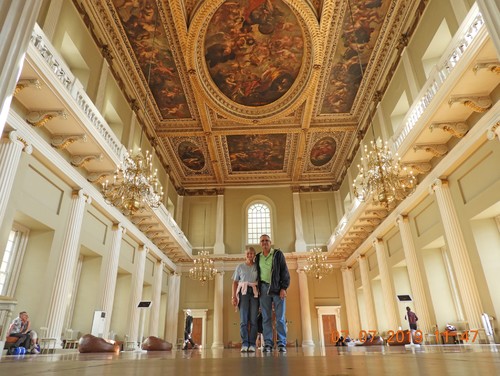 Donna