Discontinued Austins - What Are Your Thoughts On These Roses?
DA roses have done very well in my northern California garden since I first started growing roses in 2011. I've been curious about some of the older, discontinued Austins so I ordered and planted some this past spring. Since many of you have been growing roses for many years, and may have grown one or more of these roses previously, what are your thoughts/experiences? Should these roses have been discontinued and why? What rose do you think DA introduced that has been a better replacement?
Belle Story seems to be a very beloved rose that I got from Hortico. It blooms well, has a lovely fruity myrrh fragrance, and is a bee magnet. Belle can produce blooms that are variable in size and form but she consistently has beautiful golden stamens. She seems to be a unique, pretty rose. What's not to like about her?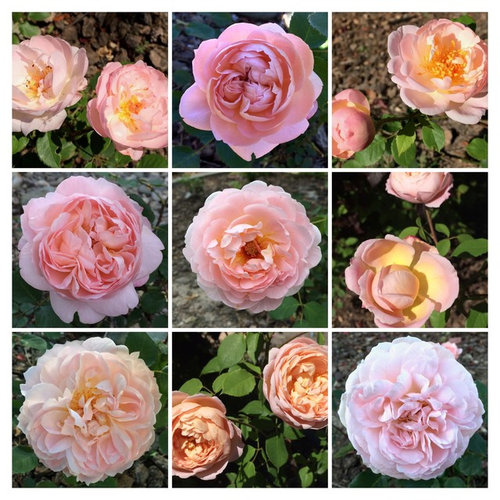 Chaucer - I'm very drawn to Chaucer's buds like the one in the bottom left corner which looks like a very rich silk. There isn't another rose I have that produces buds with that textural quality. Chaucer's blooms are pretty and fragrant, but there isn't much to the plant yet, just a few canes. It's an own-root from Heirloom. Hopefully it will develop more after settling in.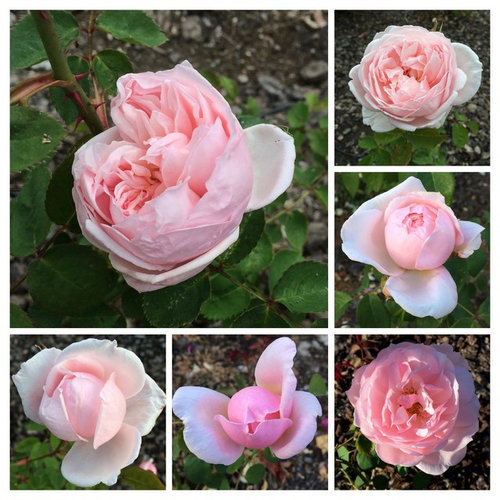 English Garden -
I got EG only a few weeks ago during an Heirloom sale. I love the variability EG shows in color, and the fragrance is great! EG is still in a pot, growing prolifically in all-day partial shade. So far, he really likes his water.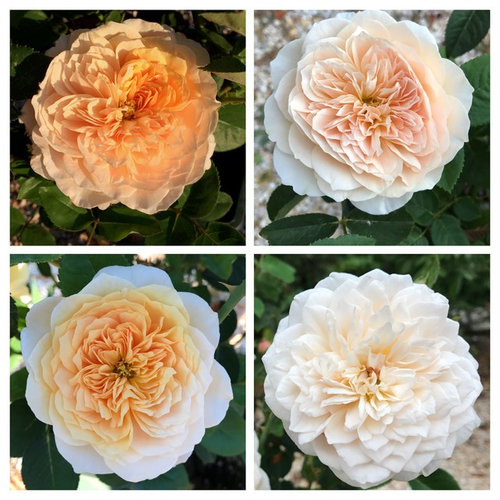 Fair Bianca is a Hortico rose and she's doing very well, constantly in bloom with a soft myrrh fragrance. I love the reddish buds, as well the blooms. I was looking for a small, compact rose since she's in my front yard. DA has some newer white roses but none of them appeal to me very much. Has anyone had success with a small, white, and fragrant DA rose?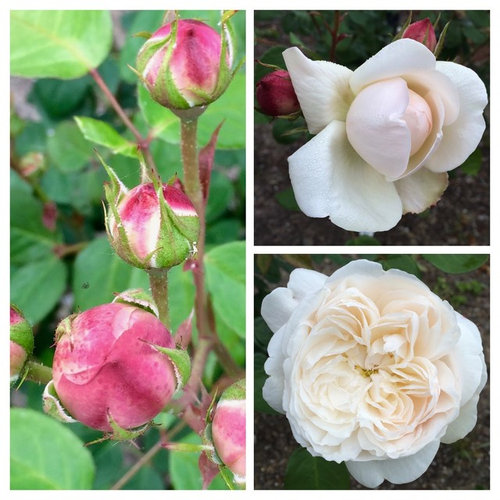 Glamis Castle
which came from Heirloom has also done quite well for me, planted near Fair Bianca. Similar to FB, Glamis blooms a lot, is quite fragrant, and is staying small so far. I like this rose a lot.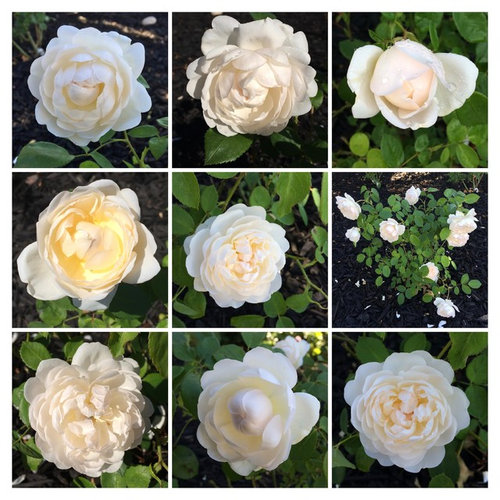 Happy Child has been a delightful rose that I got from DA the year it was discontinued. It was slow to establish but in her third year, she's very prolific in warm to hot weather. Her bright cheerful yellow color always makes me smile, and she's nicely fragrant. I also have The Poet's Wife which might be a "replacement" but HC has a neat and compact growth habit while TPW has been quite gangly.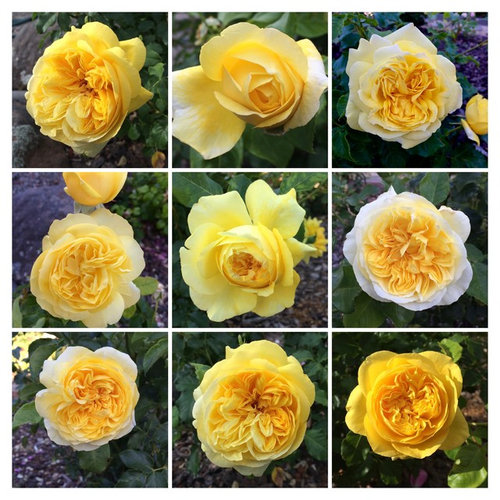 Pretty Jessica is another great compact rose I got from Hortico that is growing with Fair Bianca and Glamis Castle. So far, PJ always seems to be in bloom and is wonderfully fragrant. Her stamens make her quite popular with bees.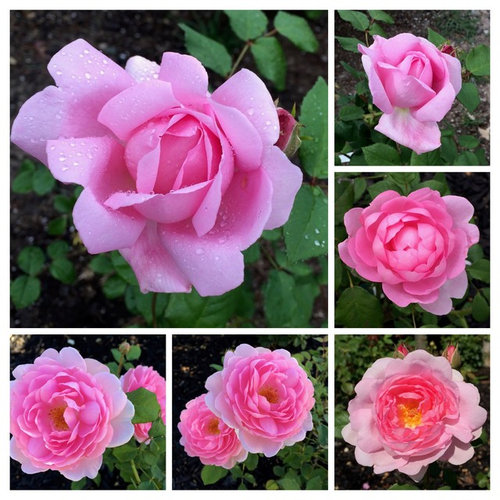 The Squire's color is one of the most brilliant shades of red I've ever seen. It was not fragrant a month ago, but is now moderately fragrant and starting to bloom very well. I'm very impressed with how long the blooms last too.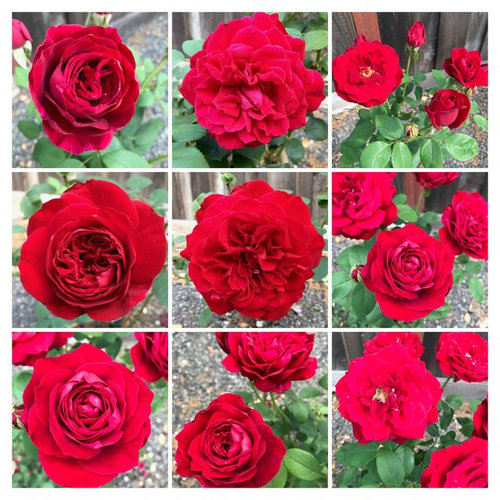 I previously posted my experience with Prospero and The Prince which are also wonderful discontinued DA roses. I understand there were likely disease/health issues related to climate which may have contributed to their elimination, but I'm finding the DA roses I posted above to be unique and definitely worth having. Can anyone recommend any other discontinued DA roses that they love?
Ann