Which floor plan do you prefer?
We are starting to look at floor plans and eventually will work with an architect, but before we do I'd like to figure out exactly what I want. For sure we want a craftsman style home with an open floor plan (great room style kitchen/living/dining space), master suite and study on the main floor, large mudroom/laundry and three additional bedrooms.
So far I found two floor plans I like, though both are not perfect and will require serious modification. What I can't decide between is the great room layout. Do I want to be in the kitchen and look through the dining room into the livinG room. Or do I want the dining and living space on either side of the kitchen?
Here is #1: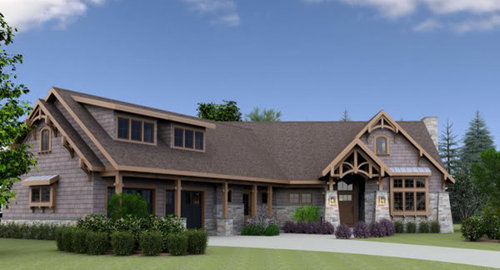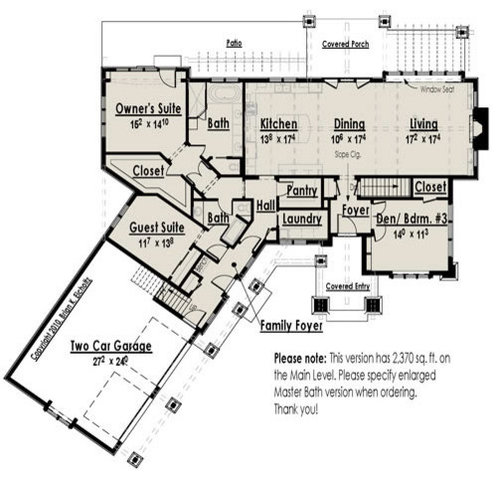 #2 (the formal dining room would be turned into the study, so the heart/breakfast room would be the only dining space and it would likely be enlarged)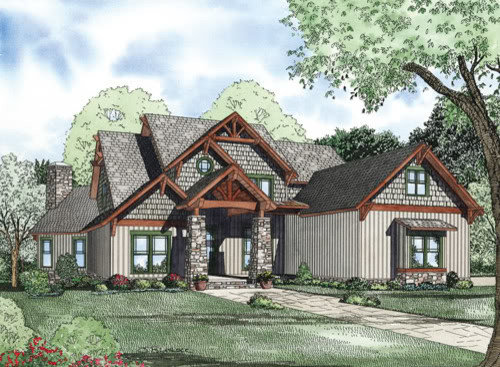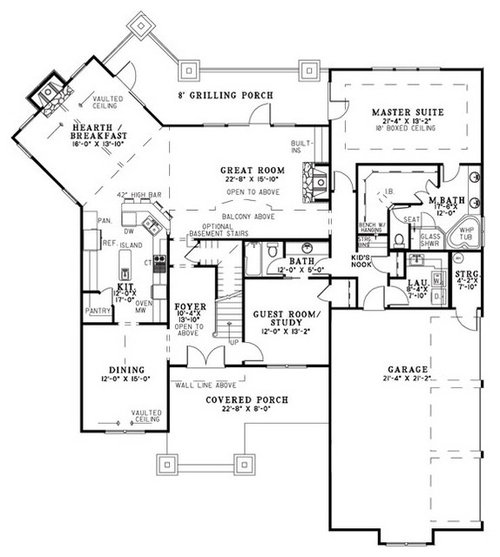 My inlaws have more of the #1 style layout and it is nice. I'm just worried that I will not like looking over the dining area from the kitchen. Plus furniture placement might be difficult? Also, the view from the front entry would be into the dining space, not sure I care for that. However, I really prefer the rest of this floor plan over #2. I love the exterior, and the idea of a family foyer (although this area along with the laundry and mudroom would have to be greatly expanded).
Our current home has more of the #2 great room layout with the dining off to one side, but on a much smaller scale. This floor plan works for us and I'm happy with the arrangement. I also like the idea of having an additional fireplace, because I'm pretty sure my husband will insist on putting a monster tv on the living room fireplace. So at least I'd have one nice stone fireplace to look at and decorate. I'm not sure that I care for the kitchen layout of #2 though. One entrance/exit seems like it could get cramped. Perhaps the kitchen could be turned and opened up, still leaving the dining and living space to either side.
Any advice as to which great room set up might work better?If it helps any we are in our early thirties and have a two year old, one year old and may have another 1-2 kids. This will be our "forever" home. We will be building on several semi-wooded acres. No walk out basement, or any basement. I spent what seems like all day in the kitchen, so nailing down the great room layout is a top priority. Thanks in advance for your help.