Fall gardening in Michigan
Elery built me those nice little hoop houses to go over my raised beds, and I planted them with a couple of kinds of lettuce, some mache, green onions, snow peas, Purple Lady bok choi, turnips adn golden beets. Although we've had a couple of night below 30F, things are still looking good, I'm hoping to have fresh salad still growing at Thanksgiving, as well as lettuce for wraps and bok choy for stir fries. Here in Michigan the winter is long and cold and I'm trying to stretch out my gardening season in the fall, and be able to start earlier in the spring.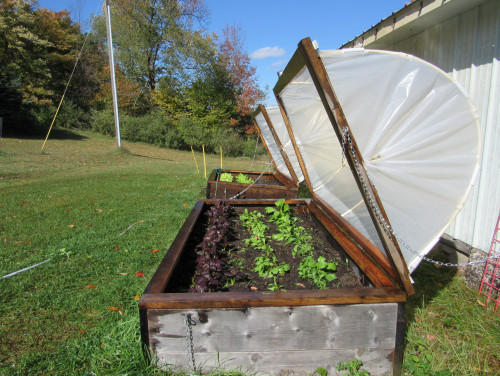 Continued into the replies, because Houzz only lets me post one picture to open a thread...

Annie