They finally finished my house, except
for the electrician, who needs to do the electrical on the porch. He's supposed to come Monday or Tuesday.

Here's a before and after of the front: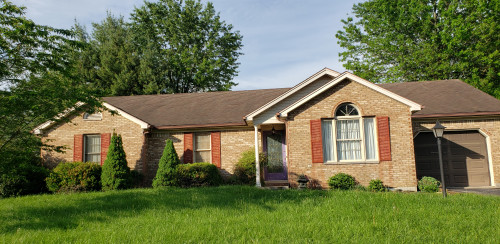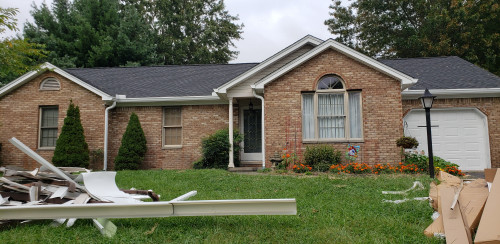 Next year will work on new windows and doors. I started to clean and paint the big front window but am too old to be climbing that high to clean and paint it so it will wait. Hope you can see beyond all the crap in the yard. ( : It's also very cloudy out today so doesn't look so bright and pretty right now.