plant ID - southwest ohio
Any idea what this plant/bloom is? I apologize for the blurred shot and not getting a shot of the blooms.
We came across it at Glen Helen Nature Preserve in Yellowsprings Ohio. They were in shade in the leaf litter. You can't tell in the shot, but the ones in bloom were 4-5 feet tall with their small blooms at the top. There were many other non flowering plants around that were just leaf clusters hugging the ground.
Any idea?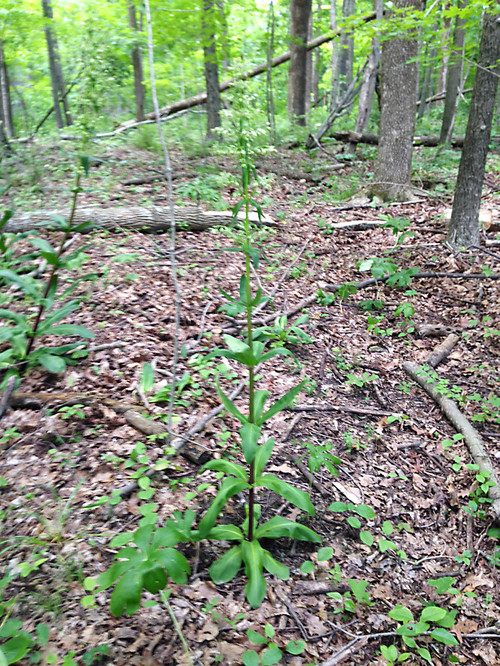 a