Winter Sowing Seed Exchange FAQs ~ I don't know botanical names.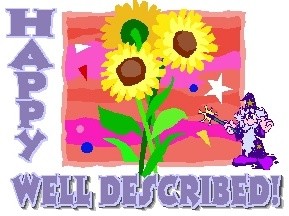 "I don't know the botanical names of my seeds, what should I do?"
Just make a well described list, that's all. Here's an example:
Blue Bachelor Buttons
Pink Cosmos
Black-eyed Susans
3' annual plant with pink trumpet flowers, likes sun, very pretty!

Yummy Cantaloupes from my Dad's garden
Bush Tomato, meaty, sweet, not too acid
=====================
That's a nice list!...I'd be happy to trade with you!