Winter Sowing Seed Exchange FAQs ~ The trader sent the wrong seeds!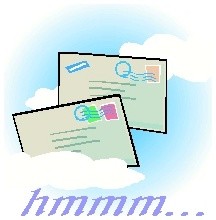 That sometimes happens....it's not a big problem.

Email the trader and in a friendly manner let them know that a pack you didn't trade for was sent instead of one you wanted.

(If you like the substitute seeds then keep them and enjoy growing the seeds....you don't have to return them.)
The other trader may offer in their reply to either mail you the correct pack now, or they may suggest that they can include it (or a substitute selection) later on in another trade with you. Both suggestions are very acceptable.
Accidents can happen with trading. Real life can be very distracting. Getting a different pack of seeds than you thought you were getting is always a suprise, however it's never a bad suprise. Those seeds may just grow into some new favorites for your garden.