Best advice I have to offer, and it's FREE. Take it or leave it.
Once you read this, you will know what the answer is but if you choose to make excuses or find reasons that this doesn't apply to you, then you really kinda lose the right to complain. (though nobody is going to stop you from complaining, they'll just roll their eyes and probably think it's your own fault because, well... it is.)
1. If you are dating someone (or already married to them) and they put their children first, don't ever expect to be first in their life. By "FIRST", I don't mean that they are a priority like they should be. If they need medical care or are going through a crisis and need their parents, they should be first. But, if the kids don't like you so they are constantly making demands to take the attention away from your relationship, and HE ALLOWS IT, then run. Do not walk away... RUN AWAY!!! If he can't see the difference between meeting the needs of his children by being a good, devoted father and their manipulations to interfere in his relationships (with you or anyone else), then he is not "the ONE". Remember, he is single for a reason. If he's TOO NICE... that is another way of saying they can walk all over him and in that case, it's not a plus. It's great to find a nice guy but allowing his ex or his kids to treat his new relationship poorly is not very nice, is it?
2. Believe his words. Guys don't usually beat around the bush or give clues, they are usually pretty direct. If they say it, they mean it. The biggest problem I see is that women only hear the parts they WANT to hear. They tend to gloss over the bad stuff, hoping it gets better. It usually doesn't and they end up being resentful and angry things didn't work out how they wanted. So, listen to his words VERY carefully.
3. Believe his actions. Some guys don't tell you anything. We like to call them the strong, silent type but they are saying enough with their actions. If he doesn't remember important dates, it's because they aren't important to HIM. I have an ex that used to tell me we couldn't afford to take the family on vacation, and we were always tight on money... however, when he wanted to attend a convention or whenever he wanted a new part for his computer, he somehow found a way to make it happen. Family vacations were just not a priority to him. (and neither was family).
4. People don't change. I mean, sure we can start eating healthy or let ourselves go... we might go to school and better ourselves. That is not the change I'm talking about. People generally don't change their value system or morals. If he cheated on his ex with you, he will cheat on you. If he says mean things about an ex, he will say mean things about you if things don't work out. If money is more important than intimate relationship, that is not going to change. If he sees a wife and kids as part of his image instead of the individuals you are, that isn't going to change. and so on.
5. Any problems with his ex or kids are his fault, not hers or theirs. I don't care if his ex calls constantly or says nasty things. She's an ex. It's HIS job to protect his new woman from having to deal with it. If he backs away and lets his new woman deal with it directly, then he is failing in his job to keep the peace. Yes, it's HIS job to keep peace. He can refuse to allow his ex to interfere but if he chooses to do nothing or worse, let you deal with it, it is a direct reflection on how little he cares about you. He shouldn't want his new woman to deal with the b*tch he couldn't stand to stay married to. And as for his kids, parent can love their kids without giving in to every whim. A simple "she is my girlfriend/wife and you will treat her with respect" because the truth is, he wouldn't let his kids treat a teacher badly. He wouldn't let his kids be disrespectful to a stranger so why would he allow them to make his woman feel left out or hurt? If he allows his new girlfriend or wife to be stressed out and frustrated with the life he had before you, then he is not all that great of a guy.
Some guys love the drama. They love all the attention of having everyone fighting over him. And that kind of guy, I don't care how sweet he talks, what his great qualities are, etc. is NOT a nice guy. So, have a little respect for yourself and don't stay with someone because he has "SOME" great qualities or is the best guy you've met and you don't think you can do better. If that's the case, consider yourself lucky to have the best you think you can do and stop complaining.
P.S. Oh yeah, if the mother or father in law is the problem... apply this to that. A nice guy is not going to allow ANYONE to treat the love of his life poorly.
[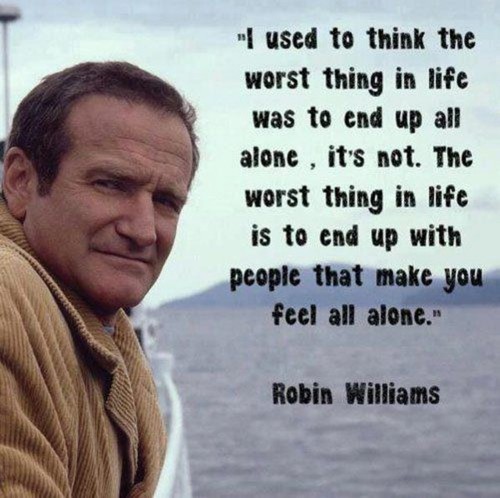 ](http://ths.gardenweb.com/forums/step/msg0318564613039.jpg)