My ornate purchase. Found any bargains lately? Hhhhhmmmmm.........
The top is wood, inset with leather. The legs are iron. The drawer is dove tailed. I was thinking for my sewing room, to put my sewing machine on. Goodwill, $200
I've tried looking it up on the internet, can't find ANY information on it. I might post it to the furniture forum.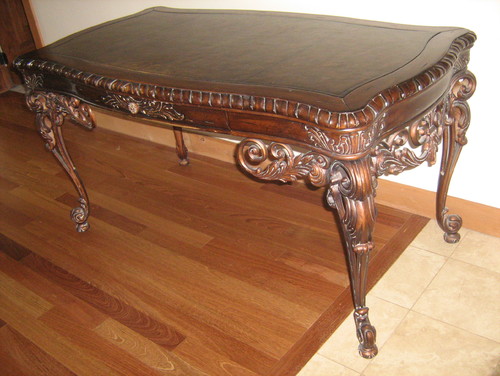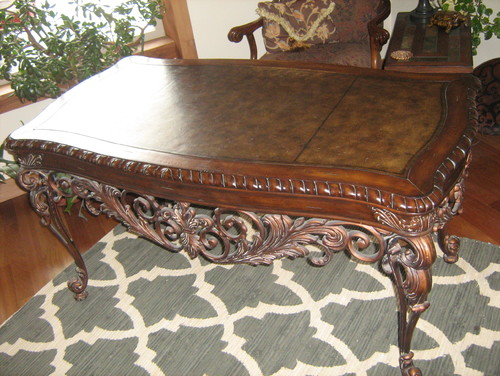 I also found hamburger @ Safeway, 10# for $19.90, 80% lean, through 1/15.

Have YOU found any bargains lately?