When should I stop?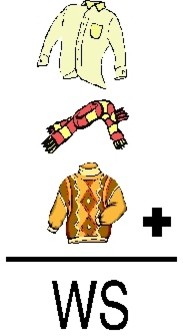 You stop when it gets too warm at night. Some seeds really need to have that cold weather to give them a period of dormancy....they need to "sleep before they wake".
So how do I tell when to stop?
Go outside in the evening wearing just a long-sleeve shirt for your top.
Do you think that if you were also wearing a sweater and a scarf you would feel much more comfortable? If you need that sweater and scarf then you can keep Winter Sowing.
Do you think that with a sweater and scarf on you would be too warm? If you don't need the sweater and scarf then it's time to stop Winter Sowing. It's now too warm at night, seeds that need a period of dormancy in cold weather won't get it and they may not germinate.
Trudi