Amber DuBois is Missing
This young woman is missing. Please take a look, she could be anywhere.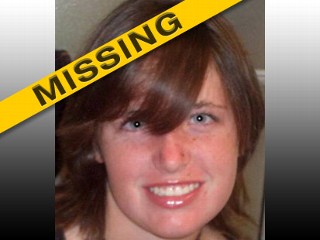 Amber DuBois was getting ready for school the last time her family saw her 11 days ago.
Amber DuBois, 14, was last seen at her house in Escondido, Calif., Feb. 13. Her family believes the teen was abducted.

(ABC News Photo Illustration/National Center for Missing & Exploited Children)
The dark-haired, 14-year-old was sitting at the kitchen table Feb. 13, excited about a baby lamb she was going to purchase for her California high school's Future Farmers of America project. She spoke with a friend on the phone and prepared to head to school.
She never made it.
More than a week later, dozens of community members have continued their search of the Escondido, Calif., area, and the teen's family has hired a private investigator to help with the search, frustrated, they say, that police treated Amber as a runaway -- which officials deny.
"Unfortunately, in my mind, I'm about 98 percent positive she was in the wrong place at the wrong time and got abducted by a stranger," her father, Maurice "Moe" DuBois, told ABCNews.com.