Milkweed from dormant roots
ZachS. z5 Platteville, Colorado
So, I was hoping to get some insight here on growing milkweed from dormant roots. I have read"it can be done" but not a lot of instruction on how to do it.

I have A. incarnata (swamp milkweed) and A. speciosa (showy milkweed) growing here around the property. The soil has thawed out nicely and while I was out cutting some willow and cottonwood whips today (I will root and plant those around the property) I figured I'd dig up a couple milkweed to see if I could get them to grow in more "favorable" locations (I.E. where they wont be overcrowded and out-competed by cattails and pasture grass). I know that you can purchase swamp milkweed as a dormant bare-root plant but I don't know about showy milkweed. It is rhizomatous, but it also gets a hefty taproot.

Anyhow, here's the one I dug (I actually only dug up two clumps of swamp milkweed, they just came apart into more, smaller chunks).

A. incarnata: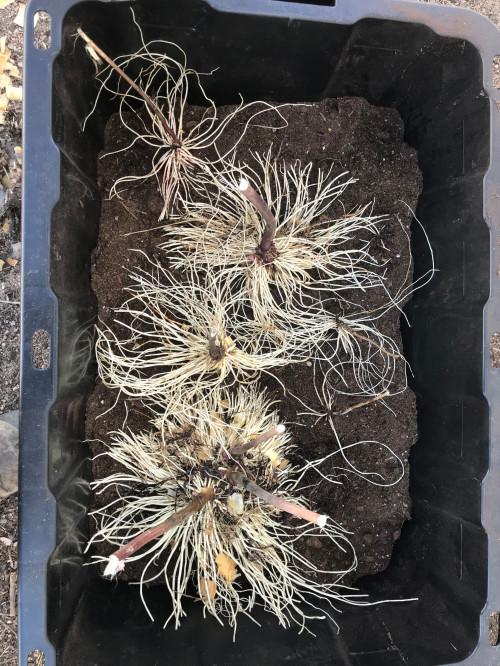 A. speciosa: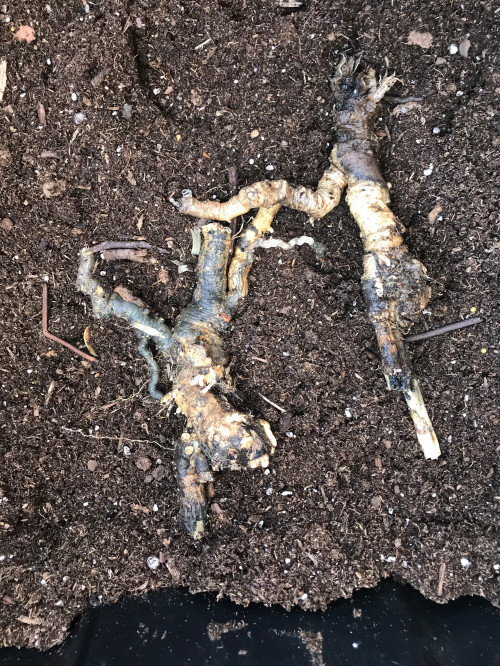 I just found some stray plastic pots in the shed, barn, basement and plunked them into some potting mix and watered them. Is there anything special I should do? Or just wait and hope for the best?