Ann's Cheeseball Appetizer
Not any of the Anns on this board but a long ago co-worker. It's simple and one of those fairly quick to make (if you remember to put the butter and cream cheese out in time). We like it and it certainly has stood the test of time.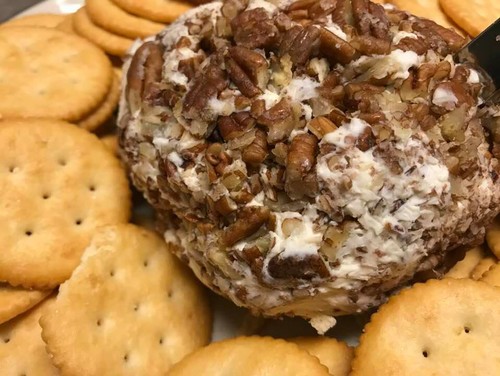 ANN'S CHEESEBALL

8 oz. cream cheese, softened
1 stick butter, softened
2 T. mayo (real not MW)
1/4 t. garlic POWDER (DO NOT use salt)
1/4 t. salt*
1 c. chopped pecans

Mix cream cheese, butter and mayo together (I use a mixer), add garlic powder and salt and 1/4 c. chopped pecans. Roll the ball in the remaining 3/4 c. pecans (it is rather sticky). Refrigerate.

*DO NOT think you can use 1/2 t. garlic salt -- the proportions just aren't right -- you need powder and salt.