black cohosh declining
I've been having some problems with my new black cohosh plants. I have about a dozen of them planted a month or so ago and have already had to replace a few. There seem to be three symptoms:
1. Leaves curling up (I circled an example curling leaf with blur):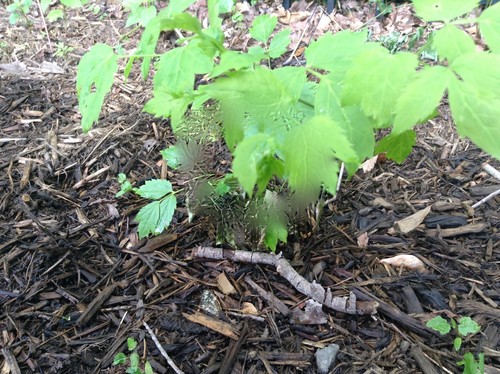 2. New growth dying (there was a third leaf between the two new ones that is now black and dead, again circled the area in question with blur, and in the two days since I took this picture the whole thing has gone):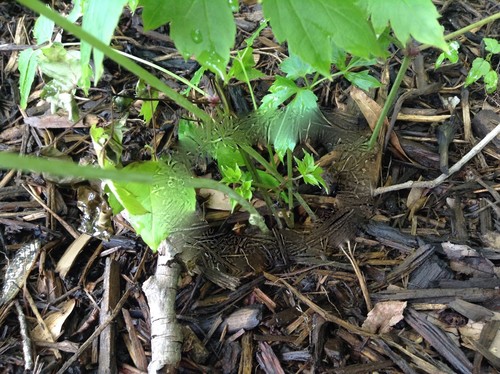 3. Lighter/blotchy leaves that slowly decline into death: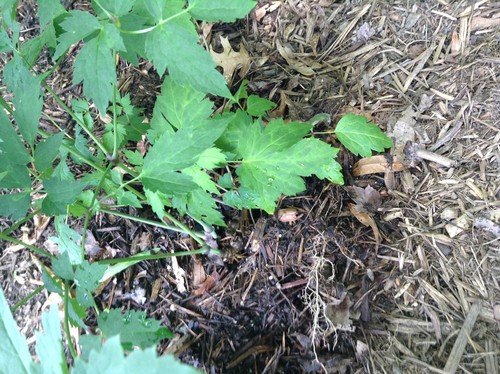 These signs seem to be the precursor to plant death. Does anyone have any ideas? Moisture-wise, things seem to be good -- it's not sopping there but is pretty consistently moist. Any help is appreciated!