Winter Sowing Hybrid Seeds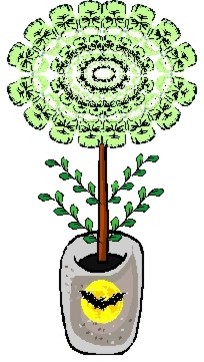 Growing plants from hybrid seeds is lots of fun because you can sometimes get variations that are quite wonderful. You NEVER get little "Frankenstein-monster" plants, lol.
Hybrids may or may not come true from seed. The flower colors might be somewhat different, or the shape or count of the petals might be different, or the leaves might be more shiny, or a little less pointed, the height might be different by a few inches, etc. Those are probably all the expected differences you could see....if you notice them at all. You've got a 50/50 chance that the seedlings will be different from the parent plant....either they will be or they won't be different.
Growing the seeds of a hybrid is actually a lot like the children of one couple. Sometimes they are all identical...each child's face has the same features as it's brothers and sisters, or sometimes each child is different and looks like any of the grandparents, or even it's great-grandparents.
Enjoy growing the seeds of a hybrid plant. When the seedlings grow to maturity you may find that you're in love with the whole batch, or some may be more appealing to you than others. Keep your favorites and share or compost the rest.
Enjoy your garden!
Trudi