Winter Sowing Seed Exchange FAQs ~ Trading pack for pack is best!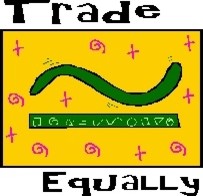 Be a polite trader please.
Don't ask to trade three packs of your seeds for seven packs of the other trader's seeds...that's simply greedy and rude. Good seed traders are friendly, encouraging, and often quite generous.

If someone offers an uneven trade to you (more of your seeds for less of theirs) then you don't have to respond to that trade offer. Just ignore the trader and delete their trade proposal from your inbox. You NEVER have to reply to a trade offer that makes you feel uncomfortable.