There's a huge storm coming! My flats will be blown away! Help!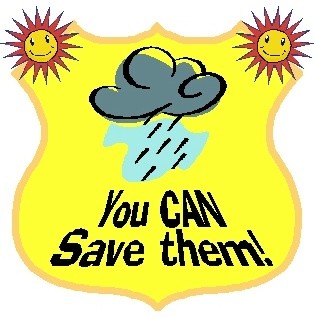 Your flats are not entirely at the mercy of Mother Nature. They're portable and you can save them. They'll be okay and they will survive.
Go outside with a box or two and put them inside the boxes and carry them into an unheated shed or garage, or tuck them into a crawl space under the house, or into the trunk of the car. Anywhere that there is unheated shelter will do fine. Take them out afterwards when the winds have died down and the storm has passed.
Consider your flats just like you would consider your lawn furniture. You stow it just before the hurricane comes and then you take it out right afterwards.
Trudi