Do I have to sow all the seeds at the beginning of Winter?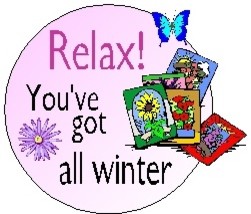 Certainly not! You can take your time and space it out over the Winter season if you like.
I sow seeds all throughout the Winter. I'll start Winter Sowing my seeds sometime around the very end of December or the beginning of January and I'll keep going right up until the very end of the Winter season. As long as it's still quite chilly at night you can Winter Sow.
Trudi