The seeds are germinating! But we're still getting freezes!!!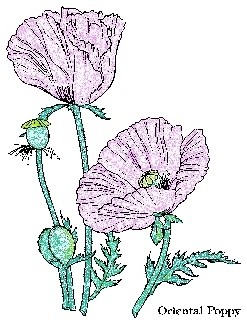 Poppies are remarkably hardy!
Don't Panic!
Amazingly, just when Winter is about to break, and you're still getting nightly freezes, the first of your flats will begin to germinate. When I saw this I thought that the seedlings were goners, but they thrived. The seeds know when it's safe to come up, it's part of their genetics.
Most often the earliest seeds that germinate will be of varieties that as adult plants remain evergreen in your garden throughout the Winter.
Some typical early sprouting varieties are:
Dianthus
Poppies
Shasta Daisy
Yarrow
Anthemis
Hollyhocks
Asters
Cranesbill
Lettuce
Cabbages