I usually hang out in the Decorating board, but this seems to be the best place to post this.
I have always loved Chijim's deer head, and last year got a similar one at Front Gate on sale just before Christmas. This is the first year I am using it. This pic is from their website last year.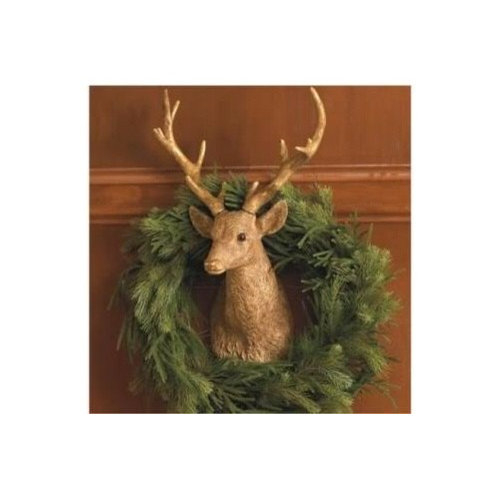 I took a plain lighted clearance wreath from last year, and added dried and faux greenery and berries, plus some cones and pheasant feathers, and magnolia leaves. Close-up of embellished wreath -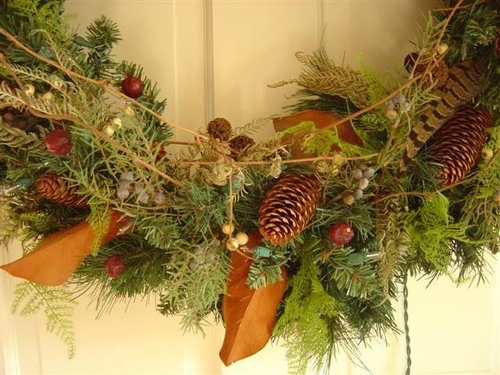 I mounted my resin deer head over the mantle, and put the wreath around his neck -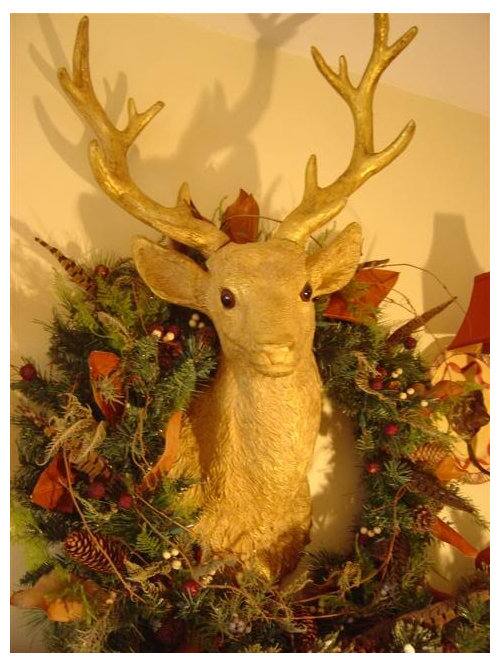 I got these old bronze dog sconces a while ago on eBay, and at Jim's suggestion, mounted them (with 2 part epoxy) to some plates I had on hand to make these to flank the deer head. This pic is lightened so you can see the detail of the dog's head. Love those sconces!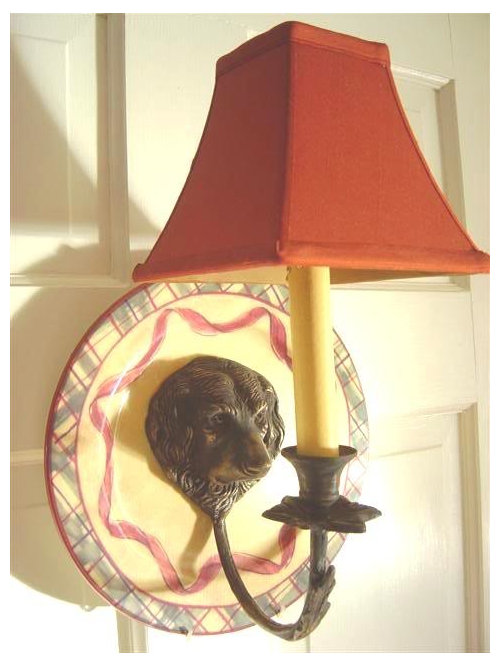 I hung the sconces using plate hangers, and then embellished some plain garland I had with things I had used on the wreath for on top of the mantle.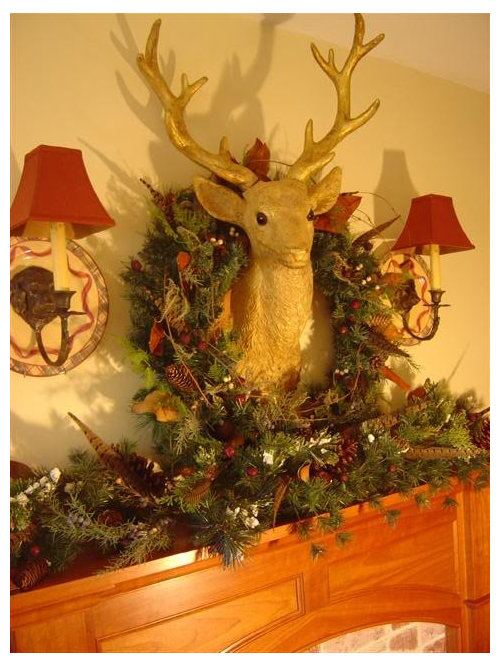 With the wreath lights on. I'd like to get some flameless tea lights to put in the mantle garland, but will get those later, as I wanted to do this with things I had on hand.