Can you ID this plant?
I was in far Northern CA. This small what looks like a wild flower was growing on the bank next to a road, carpeting the area with a blanket of blooms. The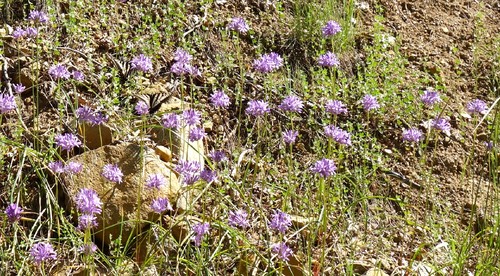 about 10 feet high and 30 feet wide. This area was once way more populated because of the Gold Rush, and there are many naturalized plants here left over from domestic plantings, which this may be, I don't know. Can anyone tell me what this is?
Jackie