My last wild orchid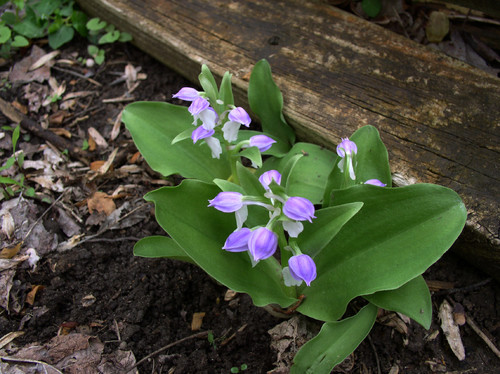 Orchis spectabile, a lovely plant but also a sad tale of changing woodland diversity.
On my 6 wooded acres in SE Pa, this is the single remaining wild orchid plant. Twenty years ago, I walked around one Spring and discovered plants of Orchis, Aplectrum, Spiranthes, Tipularia, Liparis, and 2 species of Goodyera. All of these have been destroyed by the deer. Sadly this single plant is all that ramains. It's survival may or may not be due to my spraying deer repellant around it as soon as it appears in Spring.

Still, I enjoy it every year.