Best way for preserving antique newspaper?
(if there is a better forum for this topic, feel free to move!)
When climbing around in the attic of our fixer-upper, I found pieces of balled-up, dried-up newspaper sheets. Some are so crumpled and brittle that I don't want to open them. Some are so orange they are unreadable. Of the ones that I can read, I saw no dates.
On one of the pieces, however, one of the stories made reference to Wilbur Wright circling "the great Stature of Liberty" which would place it at 1909. Unfortunately, only the top half of the article is there: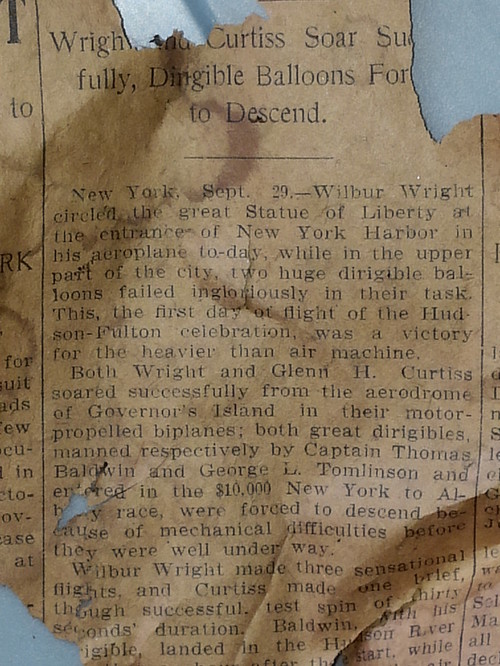 Obviously I would like to preserve it as much as possible, even though it's not complete. It's yellow and very brittle, and the sides are curled up. I remember from my comic book collecting days stuff about "acid-free" bags, but in this case, the damage is already done to the paper. I'm concerned that trying to flatten it out more would ruin it.
Hopefully someone can help! Thanks in advance.