My flats look too soggy!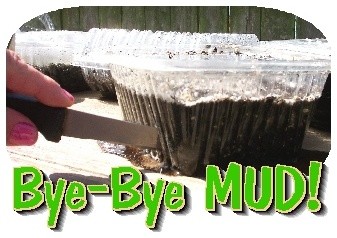 It's been raining for days and days and days....the soil looks way too soggy. I am worried that my seeds might possibly rot, is there anything I can do?
This is one of the easiest situations to correct!
You can take a paring knife and make a vertical slit in the sidewall of your soggy flats. This will facilitate drainage. Wait about an hour after putting in the sidewall slit....if the soil in the flat still looks soggy then add another slit. That should work just fine and take care of any excess moisture in the soil.
Trudi