Winter Sowing is a great experience...........let's count the ways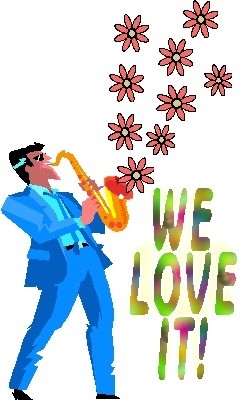 The list below was taken from an actual forum post, the comments are the replies to that post. I've left them anonymous with respect to the privacy of the posters.
My thanks to all the wonderful gardeners who shared their thoughts. There's nothing quite so nice as unsolicited comment!
Trudi
1- I am a conservationist and environmentalist, and Winter Sowing fits right into my philosophy base, scrounging about for the containers, organic methods, etc.
2- We didn't have to baby them though the Winter like indoor grown.
3- I get inspired to do and try things I never would have before.
4- Unlike direct sowing, I don't have to guess which is the seedling and which is the weed.
5. Growing through tough, natural conditions, Winter Sown seedlings will become tougher plants! No need for hardening off.
6. It allows me to get my hands in the dirt and do some gardening in the month of January!
7. It's a way for me to fill my garden with plants I could never afford to purchase.
8. It gives you enough to share with your neighbors, garden club, friends at work (even strangers) and still have more than enough for yourself (while at the same time making Winter Sow converts as you explain just HOW you are able to be so generous)!!
9. It means I was still able to start seeds, despite the fact that the basement has been unusable for the last 6 months, while work is being done in there.
10. Winter sowing has allowed me to "grow my own" this year, especially some herbs that I was planning to buy from a nursery. When I found this forum I sent my order to Artistic Gardens for seed instead of plants, and saved a LOT of money. LOVE it.
11. I enjoy explaining it to my non-believing gardening friends that indeed it really does work, and being patient pays off. I have thousands of plants to share, but not sure I will do it with these friends until they too BELIEVE.
12. Having a much better understanding about the "tough love" that mother nature hands out, and believing in the natural order of things.
13. A lot less fungus gnats in the house, and a lot less damping off disease with the baby sprouts.
14. Bye, bye white fly!
15. It got me through the February blues!
16. Next year I'll be better organized and grow more and more and more!!!
17. Part of the greatest, must supportive, team oriented family on GardenWeb.
18. No watering chores. Here in the Pacific NW, Mother Nature takes care of it for me!
19. Lots of successes and new things to try or an opportunity to try something that you have failed at before and succeed.
20. I started Winter Sowing believing that the cold weather was the seeds and seedlings adversary, now I understand it's the heat.