Community Garden Project Suggestions for Youth Groups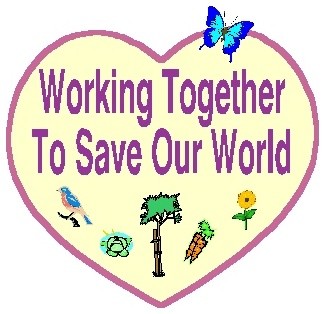 Here are some suggestions for youth-group gardening projects, all of which will benefit from cooperation with community organizations: Civic Associations, Knights-of-Columbus, Rotary, Church, Mosque, or Temple groups, etc.
Community Beautification Growing street-friendly trees from seeds or cuttings to plant out along curbs in business districts, creating flower gardens for the bases of existing trees.
Adopt-a-Home To help out financially disadvantaged individuals by pruning out overgrown bushes, limbing up trees, and installing low maintenance ground covers and easy-care perennials.
Nature Study Environment Creating and maintaining a butterfly garden, including identification of butterflies for your region, or making a bird habitat to increase the nesting and feeding areas for local birds that may be struggling to compete for breeding habitat.
Senior/Youth Enrichment Working with local nursing homes to create on-site raised vegetable and flower gardens, show and tell with the Seniors to have them participate in the creation of the gardens. The fresh produce can be eaten by the Seniors and the social involvement with the children will brighten their lives.
Shelter Gardens Working with community aid programs to grow vegetables for shelters of abused persons, outpatient mental health facilities, ability residences, homeless shelters, or helping to supply veggies for soup kitchens, etc.
Ability Garden Creation of a large raised bed garden with firm ground in-between beds that can be appreciated by physically challenged individuals. The beds should be high enough that someone confined to a wheelchair can comfortably view the plants, textured plants can be felt by the visually challenged, and scented plants should be near the edges of these beds so that their leaves can be bruised and the scent released.
All the above suggestions can be worked out through cooperative effort, and might be assisted through grants and/or mentoring with local community businesses. The adults and children involved in the project should recieve T-shirts or baseball caps with a logo to ID them as part of the group, after the project completion have a picnic at the park or a community dinner to celebrate the accomplishment, inviting all the participants and sponsors, and give out participation awards or certificates. (The T-shirts are very easy to create with iron-ons and graphic software to make the logo.)
The above projects are appealing to certain age groups, here are some recommendations:
The Ability Garden or Adopt-a-Home project is aimed towards teens who can work with hand tools under limited supervision.
A younger group of pre-teens can help create Butterfly and/or Bird Habitats, plant and weed beds at the Senior Centers, and help tend community care-gardens that provide some greens for shelters.
Little ones can work with older groups to sow seeds and keep flats watered. Youngsters can help out on planting days by running the lemonade and snack station that will help keep the older ones fed and watered.