Our small kitchen DIY remodel is almost completed (before and aft
Hey everyone, we still have a fair amount of work to do on our diy kitchen remodel. But, the main work area is nearly complete. So, I thought I would share some pictures. This forum was very helpful in making some of our decisions, so thanks to everyone here!
Our kitchen is about 15' by 8.5'. The position of the doors and baseboard heating cut the usable area for cabinets and such almost in half. The only window in the kitchen is on a wall with baseboard heating, so all the workspace ends up on the opposite end of the room.
Here is what it looked like before.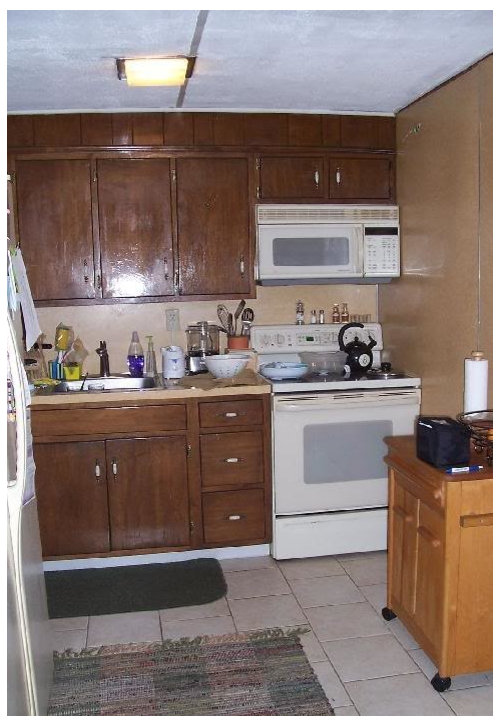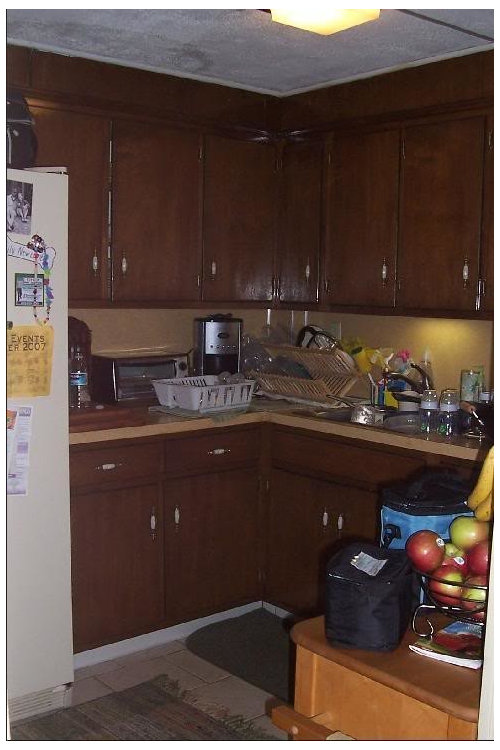 Having only one window on the opposite end of the workspace and dark paneled walls and cabinets made for a dark closed kitchen. The one awful dim ceiling light only added to the problem, here is a close up. Some tape can be seen the textured paint.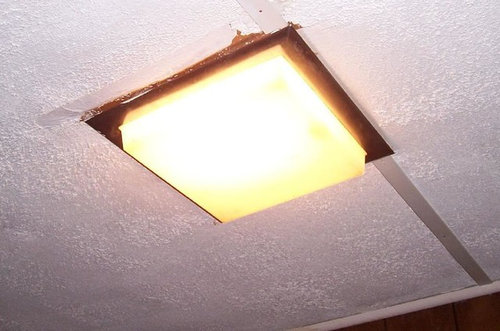 The entrance to the kitchen is just to the right of the first picture. And, the exit to the mudroom/back yard is just to the left of the picture.
Here is the door going out back. This is as far as it would open, because of the fridge. The dark wood paneling extended around the room. Without much counter and cabinet space our things quickly got very cluttered.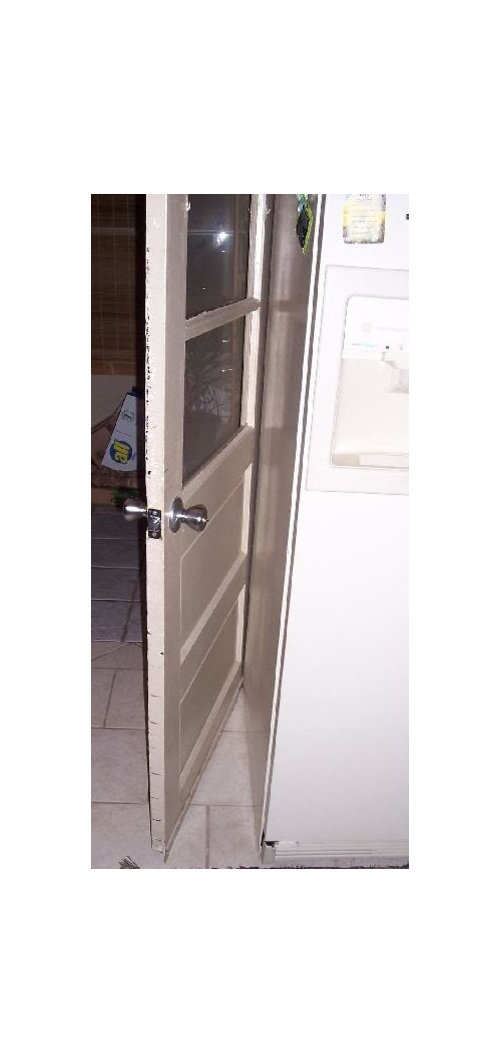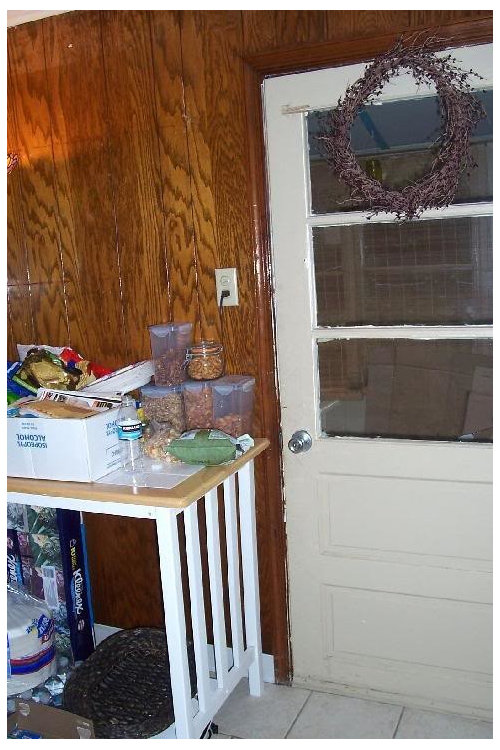 Because of the limitations in our room we were forced to make some compromises to make things work. We moved the fridge to the left of the door going out back (where the clutter is in the previous picture). We still need to finish up some drywall, paint and trim on that side of the room, so there aren't pictures for that yet. We were nervous to move the fridge away from the rest of the workspace, but it really was the only option that allowed us to open things up and gain some cabinet and counter space. So, far I think it works well.
Since we are also on a pretty tight budget, we did not replace all of the appliances. I started some of the demolition at the beginning of the year, so this has been a long process, but it was worth it. Anyway, here are some pictures of what our kitchen looks like now.