Slick way to propegate natives
I was introduced to this approach while on a tour of the Neil Smith National Wildlife Refuge and Prairie in Iowa.
It looked too simple for even me to screw up, so I bought into the system.
What it is is a Ray Leach Conetainer to grow the natives in. There is a lot of technology in this little conetainer, but the coolest thing is the verticle "anti spiral ribs" on the inside of the cone.
What you do, is fill the conetainer up with potting soil, and insert a couple seeds on top, and press them firmly into the soil. Water them regularly, and let them grow. Here is a pod of Prairie Smoke, and a couple cones of Little Bluestem.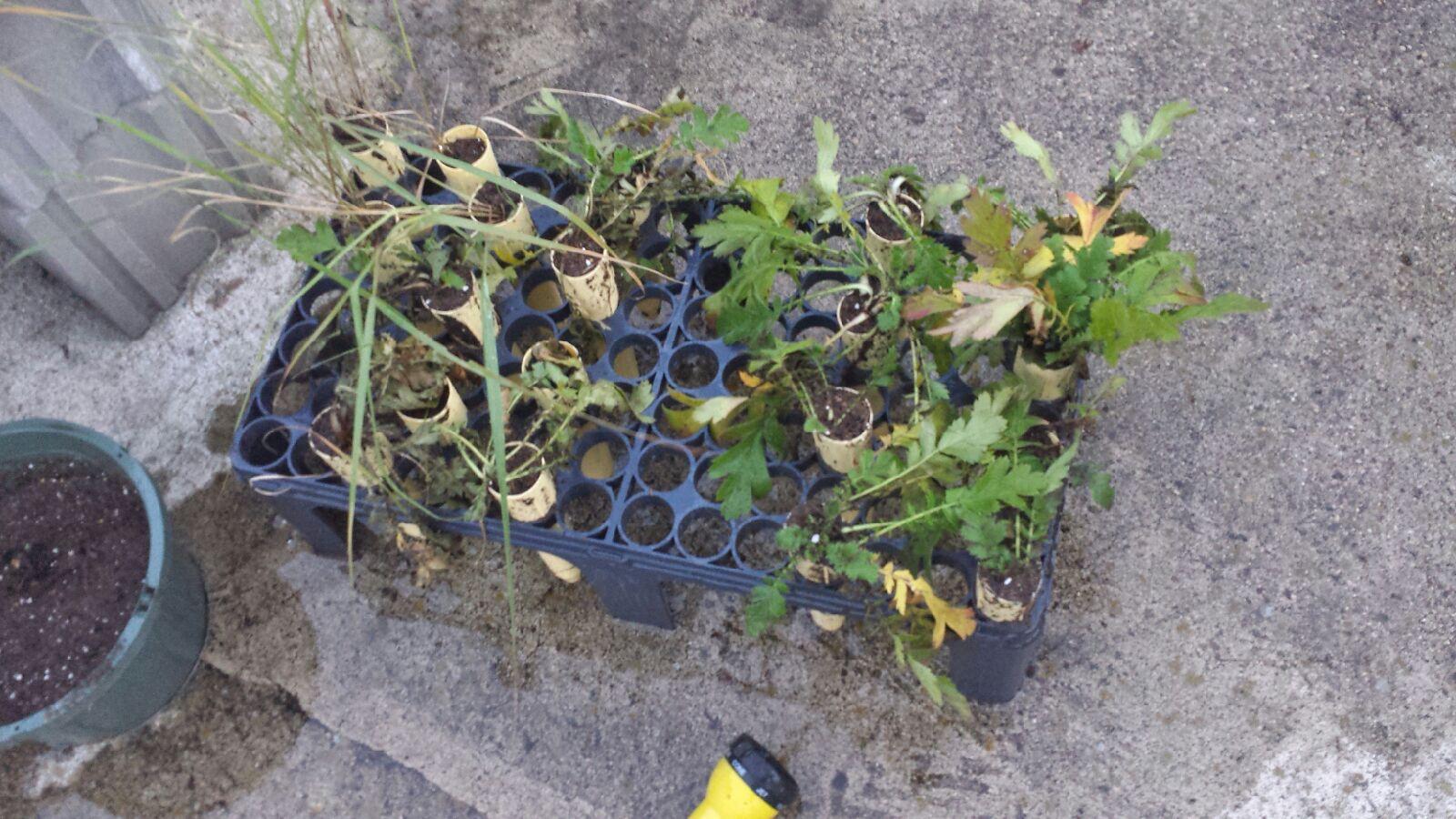 When they are ready to plant in the ground, you simply use the "dibbles" spade and punch a hole in the ground. Then you gently remove the plant from the conetainer and insert it into the hole made by the dibbles. (That's what they call the special spade for making the holes, which matches up perfectly with the shape of the conetainer) These are Butterfly Milkweed and Prairie Dock, a couple of my favorites. Note: the roots are just starting to exit the bottom drainage holes of the conetainer.
Note how the conetainer "trained" the tap root to grow down, instead of around, which happens so often in container raised plants. (Prairie Dock)
(Butterfly Milkweed, again, pay attention to the direction of the roots)
Here is the "dibbles" in action. Note: Literally zero disruption of the soil, which leaves the weed bank undisturbed also. This puts the roots of the plant already approximately 8 inches into the soil, and ready to branch out, without cutting twisted roots loose.
Prairie Dock plant ready to thrive. No mess, no new weed seeds exposed, no problem..
Its a very simple way to grow new beds, without the mess of seeding, overpopulation, and weeds..