Is my contractor cutting corners
We hired a contractor to refinish our solid maple floors in our living/kitchen area, 600-700 sq/ft. He came with great recommendations and reviews.
Day one owner and two crew sanded and sealed the floors and we were told to stay off until they returned the next day.
Day two the owner returned to do the first coat. we asked why the small holes hadn't been filled. His response was that they did fill the holes yesterday but the filler must have fallen out during the sanding and that he would take care of it, so we left him to it. He finished the first coat and left. He returned a few hours later to do the second coat and we saw that the holes hasn't been filled only to be told he didn't have any filler the right color and that i could fill it after it was finished. i tried to aurgue that doesn't sound right and that the filler should be under the finish only to be shut down by him and that is the way its done. He buffed it and did the second coat, left and told us to leave it for 24 hours.
Day three we went up to see the finish. We could see a bit of orange peel effect it the finish. the holes never filled but now looked like white filler in some of the holes. messaed him that we were disappointedpointed.
Day four he returned to recoat with a t bar applicator. Again leave it for 24hours. He also sent the final invoice.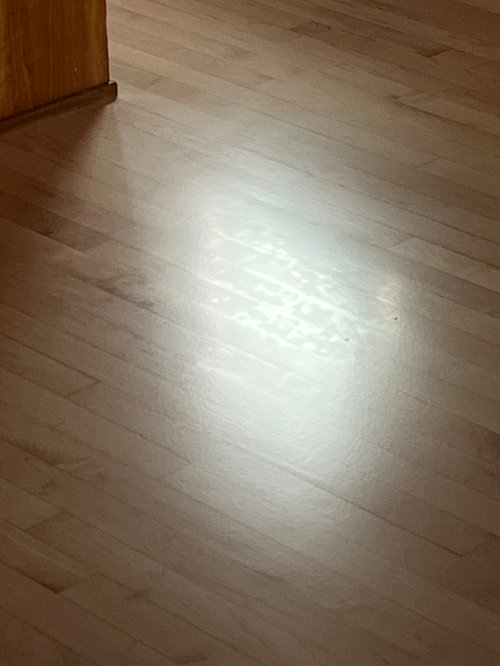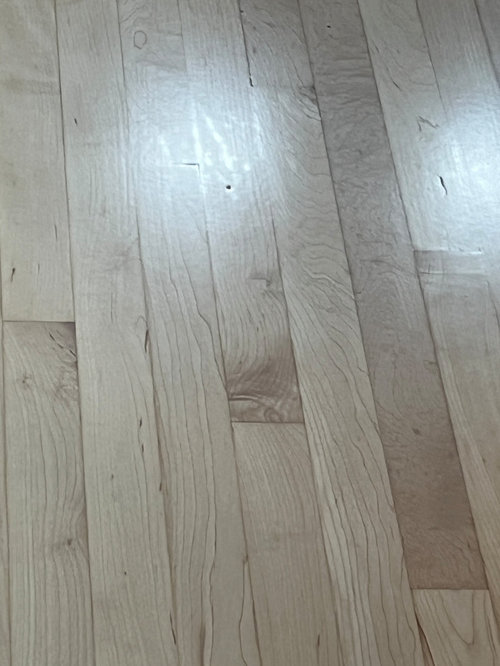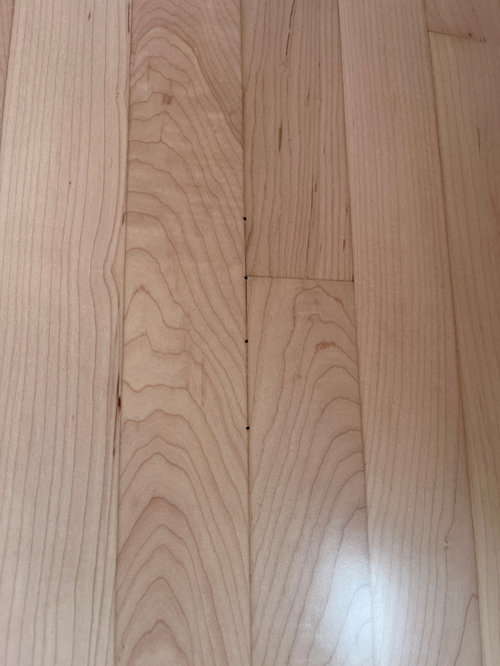 Day five we went look at it. We could see what looked like a buffed floor with no finish on it in the kitchen. His hair was the finish in a couple on spots. notified him again and he wants to come and do another coat the next day.
NWFA contractor
windows and doors all closed, no AC or fans going. Gloomy and damp on day two. Overcast on day four.
Finish product Loba 2k supra satin (He pushed hard to do the matte)
Is okay to use filler on finished product? All the directions I've read state to only use filler on bare wood. Holes are from joist locating and snap off fastening screws 1/16-1/8th.
Not sure I can deal with another sub par finish or keep living out of our bedroom and garage. Should I contact a NWFA inspector? Not sure how to proceed.

Creating Thoughtful, Livable Spaces For You in Loudoun County