My Best First-Time Blooming Seedlings
shive
last modified:
2 months ago
I had a lot of seedlings bloom for the first time this year -more than 50. Since this was such a bad season here, I have a lot of hope for those that performed well on their debuts, and also hope for the incredibly beautiful ones that had low bud count and short scapes. These were the ones with the best bud counts and branching. ( I'll put my favorites that I hope will improve in the comments.)
(Symphony of Praise X Henry Lorraine) X Bubblegum Queen had the best bud count and branching. The best scape had 17 buds and 5-way branching. It had instant rebloom on one scape and later rebloom on the other. All told, it bloomed from June 1 to July 19. A lavender pink bitone, It has a 9-inch bloom on a 29-inch scape this year. It's also multiplied the best of any of the new seedlings to bloom. I don't find it the prettiest of the Bubblegum Queen kids, but it does have the best plant habit.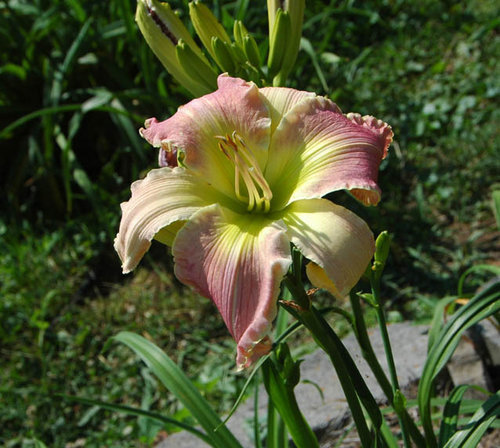 Judy's Jewel X Bubblegum Queen #1 ended up having 17 buds. When it first started blooming I thought it had 14. So either it did some bud building, or all the buds weren't visible for several weeks. Blooms were 7-8 inches on 28-inch scapes. It bloomed from June 2nd to July 8th with two-way branching this season.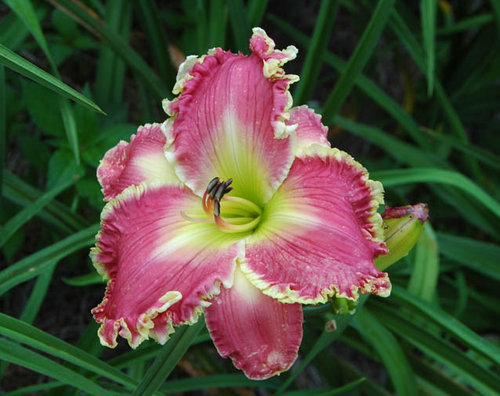 (Zuzu's Treasure X Dearest Valentine #2) X Believe in Angels had 17 buds and three-way branching on 31-inch scapes. It bloomed as a late this first season. I'm interested to see if it is a late in future years.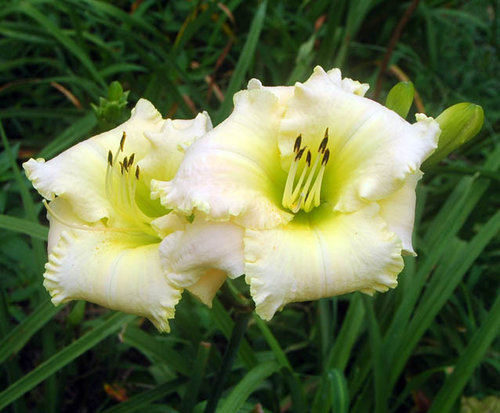 Judy's Jewel X Bubblegum Queen #2 had 16 buds. The flowers were 7.5 inches on 28-inch scapes.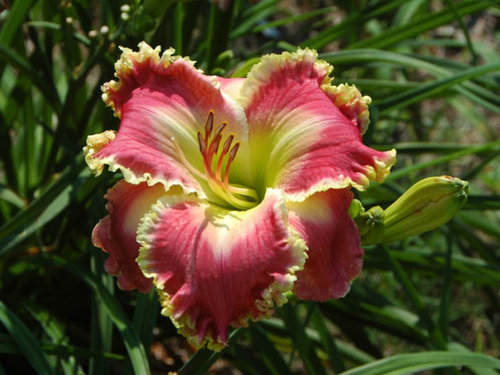 Tully Mars X Venetian Pools also had 16 buds on its best scape. The pattern was consistent when temps were cool.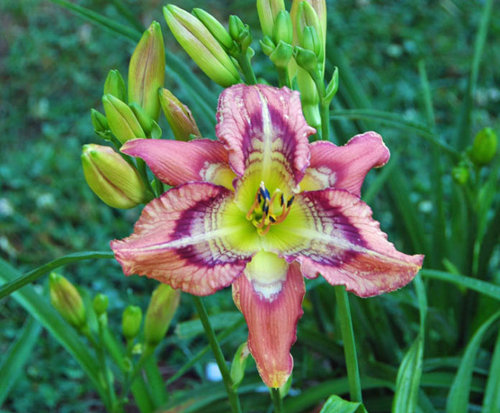 Here it is when temps went up into the 90s. It keeps somewhat of a pattern, but the color doesn't look nearly as good.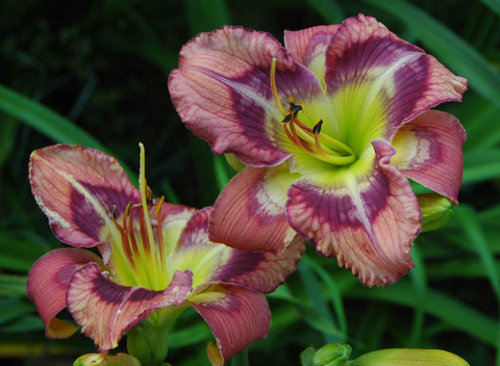 I Remember You X Kindred Jewel had 15 buds on its best scape. This one is a good multiplier. It already has five fans.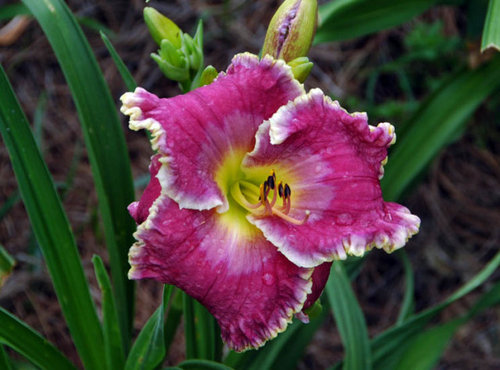 Debra