Top Ten Favorite Daylilies This Season
shive
last modified:
3 months ago
What were your top 10 favorites this year? Let us know and tell us why they were your faves.
Here are mine:
1. Star Lord bloomed from the beginning of June through the third week in July. It consistently had clean blooms and set several pods for me. It also had two instant rebloom scapes and bud counts in the 20s. I love its color and white edge.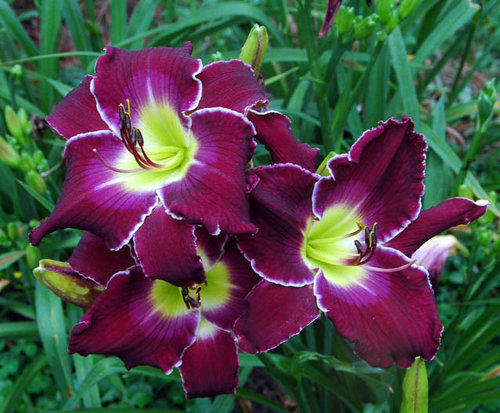 2. Rose Sensation had a terrific year, also blooming from the first week of June through the third week of July because it had two instant rebloom scapes. It also had pretty good height this year - not as tall as registered but taller than the previous two seasons. I got a couple of pods on it, and its pollen was heavily used. All scapes, both original and rebloom, had 12 buds. The blooms are 6.75 inches.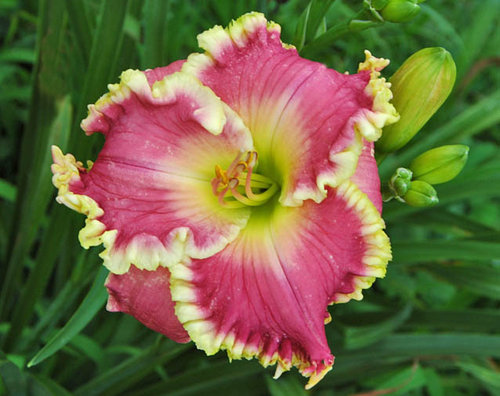 3. White Ambrosia was gorgeous this year. It started out with only two scapes, and then in late June two later better-budded scapes began that took its bloom time to later July. The later scapes both had 17 buds. I look forward to seeing a clump of this one in future years.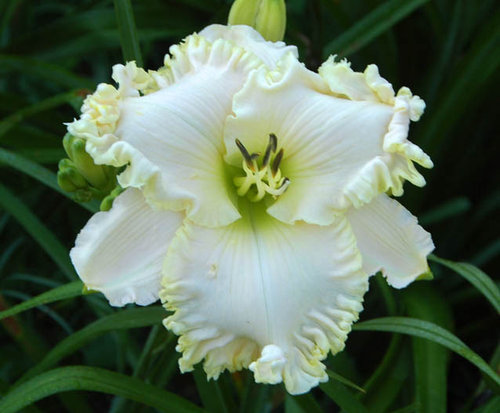 4. Sensational Heart was my best red this year, although it does fade badly in the afteroon. It was tall (35-40 inches) when hardly anything else was. Every scape had four-way branching and 14-17 buds. It had two instant rebloom scapes, and a later rebloom scape that is in flower today. I set several pods on it, and its pollen was one of the most heavily used.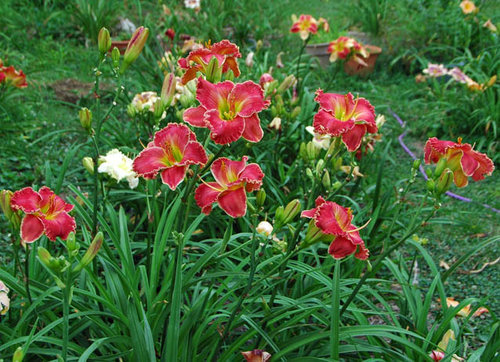 Single of Sensational Heart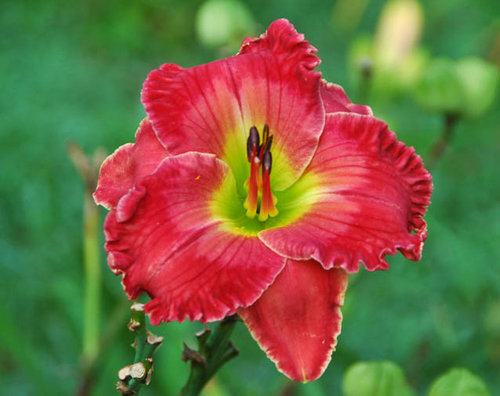 5. Tart With a Heart started out badly with two very short scapes with only 8 buds each. But it redeemed itself with two later scapes that had 17 and 19 buds. So I had its pretty flowers blooming until very late in July.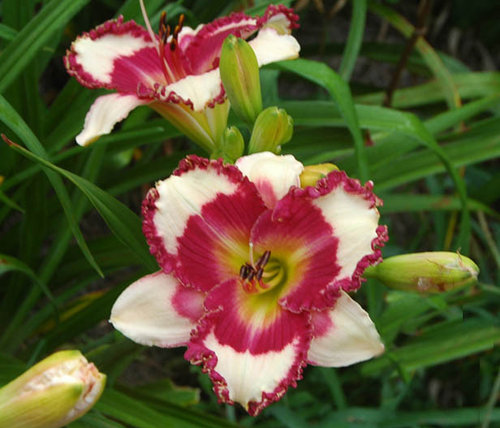 6. Ruth Watkins Davidson impressed me with its first-year bloom. I very much like this shade of pink, and with a later scape, it bloomed for a long time. It was the registered height this season when most of my other pinks weren't. It set a few pods, and its pollen was heavily used.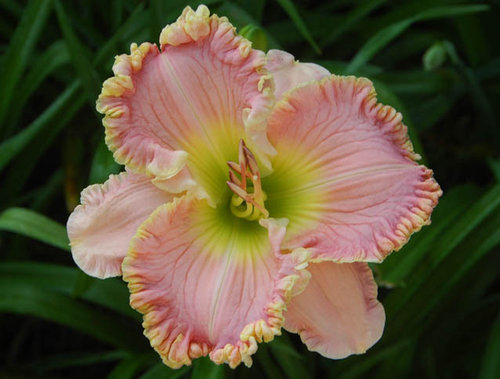 7. Fancy Lace was the registered height and had 16-17 buds per scape. Some of the near white blooms took my breath away. I did set one pod on it, but it was generally a reluctant pod setter Its pollen set many pods though.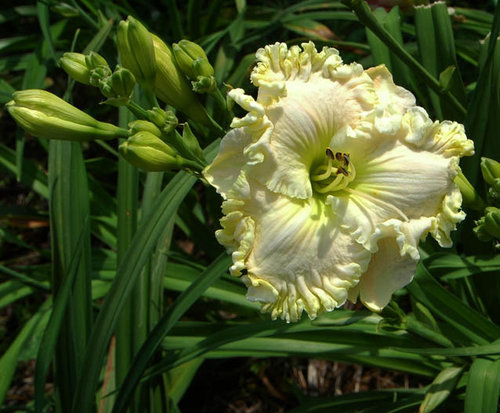 8. The Color of Wonderful put on a good show this season and rebloomed.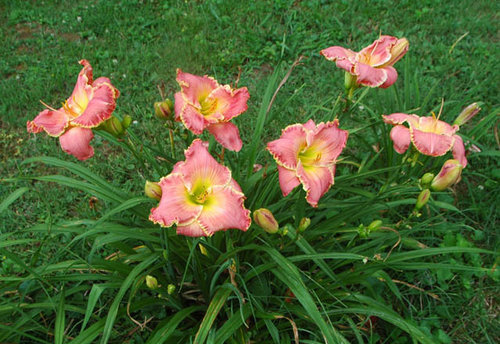 Mister Mayor was my favorite UF again this year, although it was a bit shorter and less budded than last year. I love its colors and shape. Most of my UFs were very short this year, I Lava You was probably the best budded, but its color is not my favorite.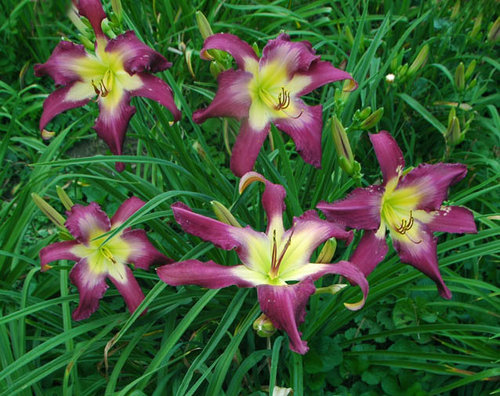 10. Ghost Gifts was probably my favorite patterned cultivar this year. It was the registered height, had multiplied well and made a pretty clump in its second year to bloom. I like the colors in the eye and on the edge.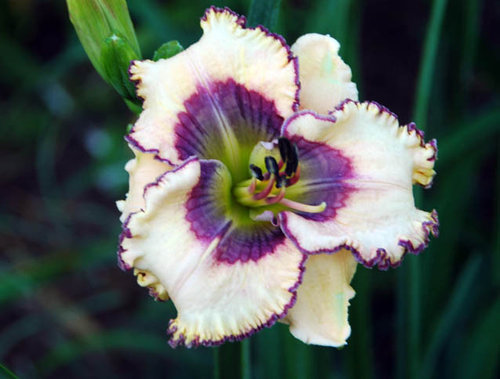 Runners up were Victorian Garden Emerald Breeze, Sun Temple Spirit, Divas in Diamonds and Razor Eyes.
Debra