Fragile Brugmansia Leaves -- Why ? What Remedy ?
This brugmansia overwintered well indoors. It has been outdoors now for ca 3 weeks, has produced new leaves and just opened one blossom. But the leaves are very fragile, with rips and holes here and there, some turned yellow and fell off. Is this normal for this plant? For hardening off I had it in a shadier spot for several weeks, which was unfortunately also very windy, and one large leaf got shredded as it kept rubbing against a stem. The only wind protected outdoors spot we have happens also to be in full sun where I did not want to put it right away. But it is there now. Since it came out of dormancy I have given it a balanced fertilizer once a week, 20-20-20.
My guess is that some of the leaves are weak because they already started growing while the plant was still in a dark cool basement in dormancy, and then in the kitchen with more lighting but still indoors...
Would appreciate recommendations on how to improve this situation.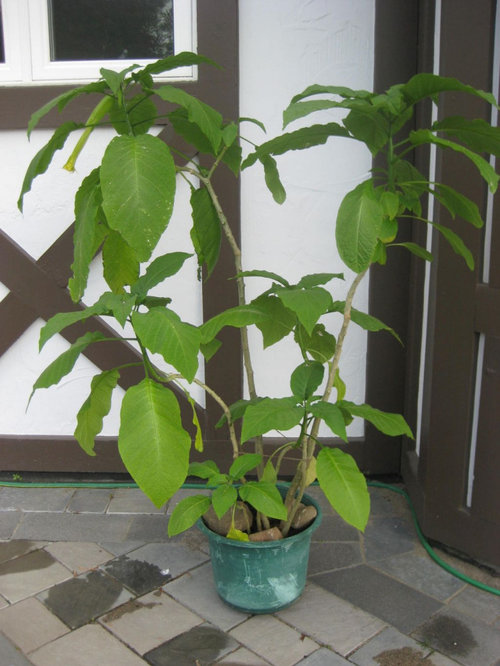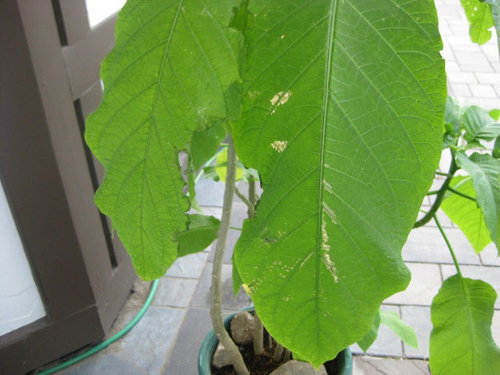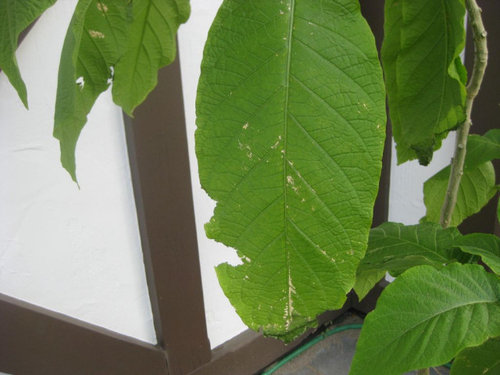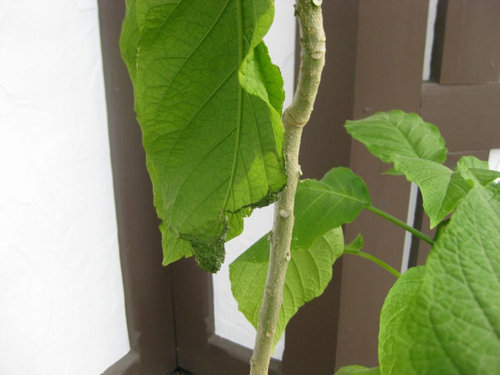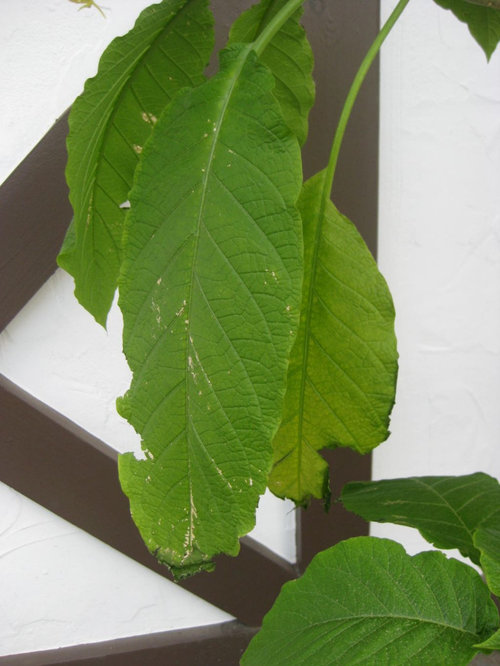 the following pics were taken and added towards end of season