chainlink fences, borrowed views, etc.
I think we might be at odds with current preferences/practices on this issues - as with many other garden issues! But I thought I'd check in to see where we stand in relation to the gardeners here.... :-)

We are quite pleased with how the garden is performing so far this year so I was out this morning taking some pictures.... One thing that struck me was how much we like the chainlink fences that create a continuous visual flow between our garden and several neighbours' gardens, making all the properties look larger. The chainlink was the preferred fencing for most of the neighbours for that reason - EXCEPT for the relatively new neighbour on the NW side who moved there last year and put up a 6' wooden fence after the removal of the chainlink fence. The wooden fence runs along the NW side of our property and the SW side of the property of the neighbour on our north side. Neither of us like the wooden fence as it immediately made both our properties feel smaller. The neighbour who put up the fence is doing an extensive renovation and has a couple of small dogs. Both of those issues are why they 'need' the solid fence. We are worried about what will happen on our south side when the 90+ year-old guy there passes on and the property gets sold to settle the estate. There is a wooden fence along the patio there but it doesn't provide much privacy as our property is on higher ground so looks over the fence. There will probably end up being a taller house there which will block the south light into our garden *sigh*

I do wish people took a broader view of fences and gardens! But reality says we need to prepare to accept a more confined setting for this garden. Is that an issue for any of you?

A couple of pictures from this morning:

Looking down the south alley where you can see the not-very-effective wood fence of the 90+ year-old neighbour: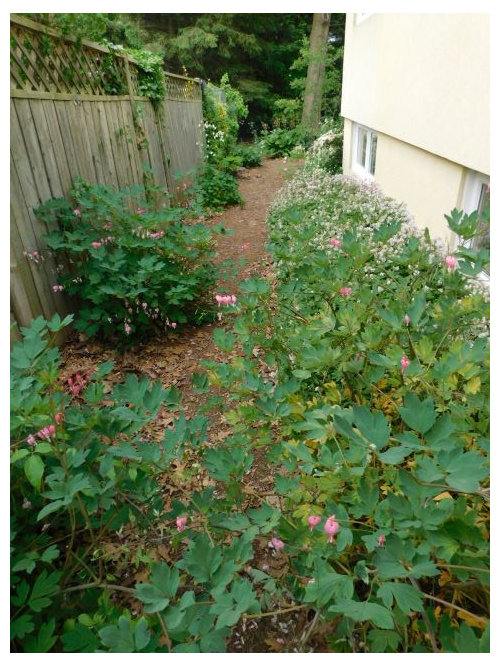 Looking along the back of our house towards the elderly neighbour's property beyond his wooden fence where the two properties 'flow' through the chainlink section of the fence: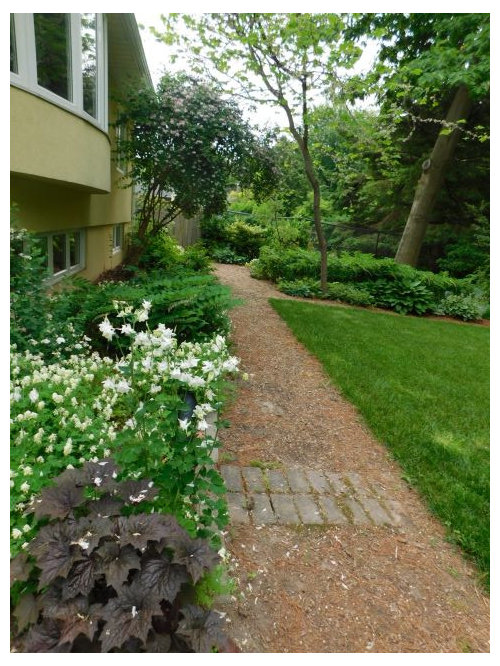 Looking to the west where you can see the new wooden fence: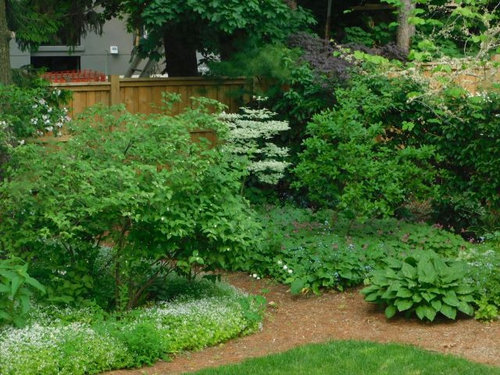 Looking from our patio to the neighbour to the north - you can see that the garden 'merge' through the fence (and some of those hostas on the neighbour's side came from ours....)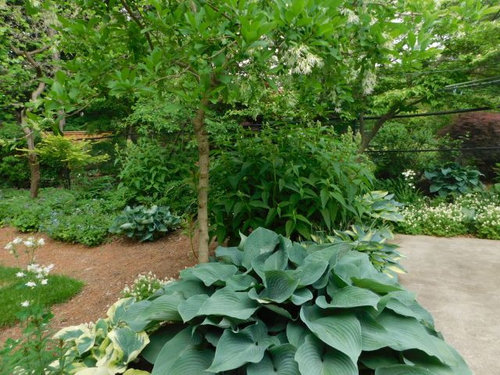 Is this sort of an issue - from either the 'pro' or 'con' side - an issue for your garden? If so, do you have any useful suggestions for us?

DC Area's High-End Custom Landscape Design/Build Firm 9x Best of Houzz