Ready for the Raging Reds
shive
last modified:
4 months ago
Time marches on, and so do the blooms - even if some of them are Oh So Short this time.
Stolen Heart ffo - I've waited three seasons for this thing to bloom. The scapes a short, but one of those short scapes has 20 buds on it! Early in the shade it has a beautiful watermark, but by noon in the heat and humidity, the watermark disappeared. It's a small flower in the 5-inch range.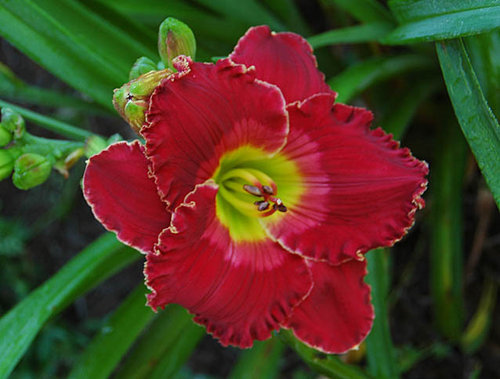 Fighting Fire has short scapes too. A couple are right above the foliage and two are down in it.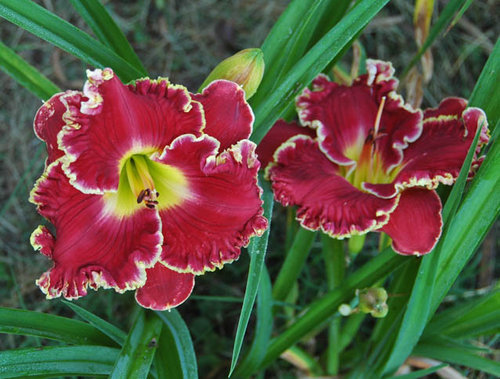 Woman in Red is short on buds, but close to its normal height.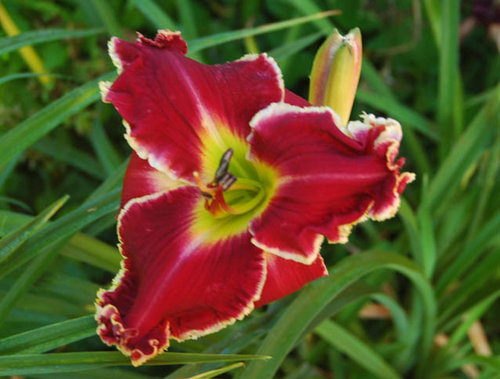 Ghost Gifts had such pretty colors today that I had to include its photo.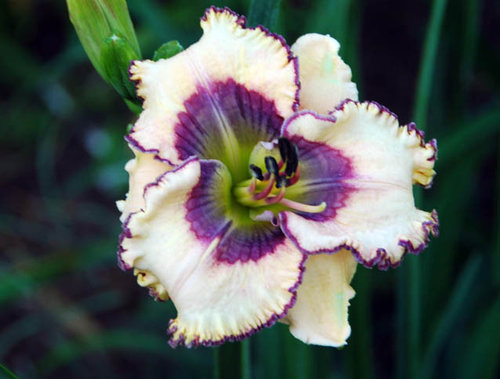 Butterfly Moon - Thanks Nancy!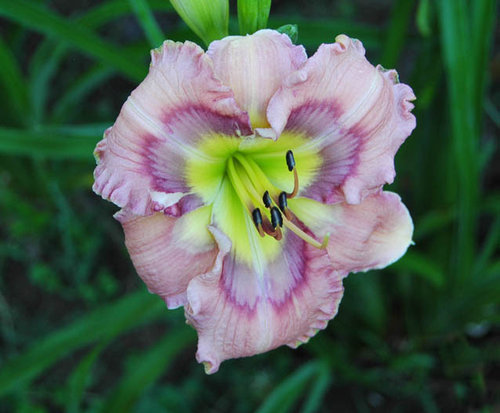 Pink Aloha isn't supposed to be blooming this early, but here she is in her pink ruffles.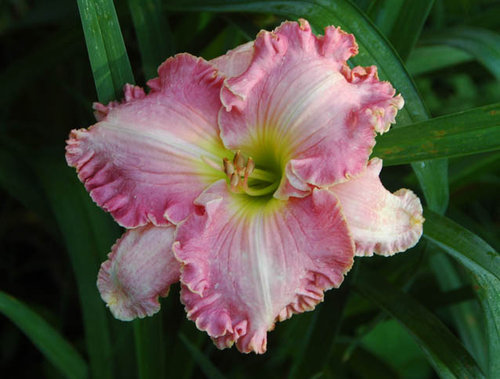 Clown Parade - One of the few times it's looked rose pink. It usually present coral red petals here. Clown Parade had no problems with the early freeze. Scapes are tall and buds are abudundant. This will be one of the best budded in my garden for 2023.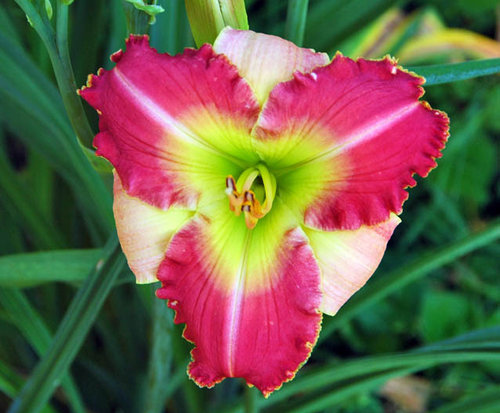 Rose Sensation is another midseason bloomer that decided to flower early this year.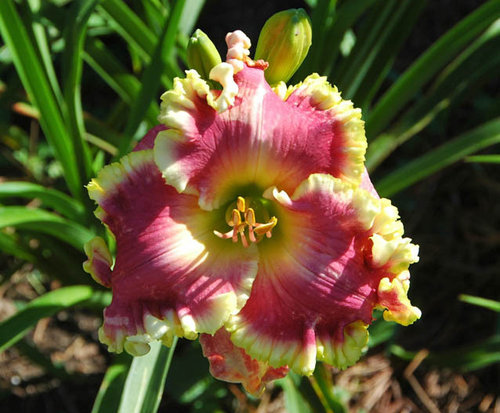 Now for a couple of seedlings!
Blue Jay Tapestry X (Karelia Seedling x This Longing) - The blue eye startled me at 7 a.m. The more time in the heat, the less blue the eye is.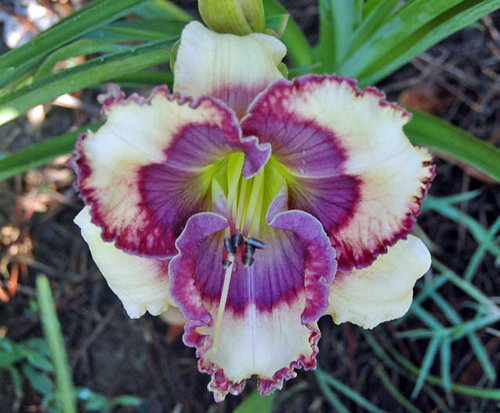 Gypsy Cats Seedling x (Razor Sharp x Spacecoast Night Vision) - When I saw it yesterday morning, I wrote it off because it didn't have teeth. But it still looked good at 6 p.m., and I decided I liked its color, watermark, and thin gold edge.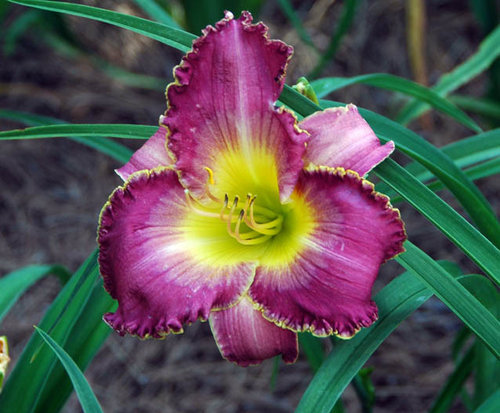 Perseus' Sandals x Jumping Jack Flash - Scapes are tall, but bud count is lower than in past years.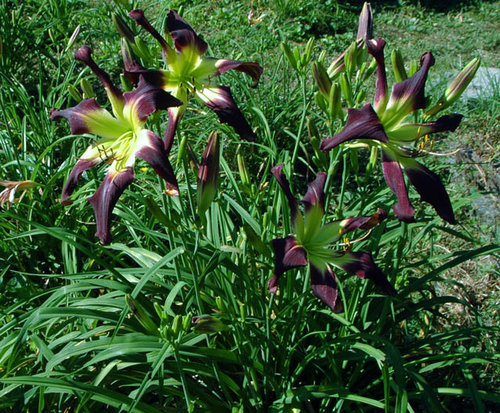 Debra