Help with Home Theater Screen Placement!
We are trying to figure out the best placement in our basement for a home theater screen. We have never had one before but would like to get a 120" screen and projector if we can accommodate it. I've attached screenshots of a rendering of our basement I made, with the screen (pull down in front of cabinets) shown in the middle of the long wall. We like this placement based on the idea that many people can view the screen at one time if we host a party, and we can add/move the chairs to be centered in front of the screen if necessary. Distance between screen and seating in current shown setup is ~ 12' away, but spread across 30' total from the far left to the far right.

Our main questions are:

1) What is the maximum angle (to the right or left of the screen, not straight on) you could sit and still enjoy viewing the screen?

2) It seems like all set ups I see have the screen on the shorter wall, which allows for multiple rows of seating that are directly in front of the screen. This seems ideal but we want to keep the room and floor space open for daily use when not using the screen (pull down screen so it will be up when not in use), which is why we thought this furniture layout and screen placement works best. If we placed the screen on a shorter wall, we also don't understand how a 2nd row of seats would be able to view the screen if there is a row in front of you. The floor is level throughout the basement, but wouldn't you want the 2nd, 3rd, etc. rows to be slightly higher than the row before so you can see?

Hopefully I am making the question clear, but basically we are thinking of placing the screen on the longest wall on the basement which would make the viewing area really wide, but not as deep. Please let us know any comments you have to our questions or anything else you think would be beneficial for us to know. We're here to learn so we can get the setup right the first time. Thanks!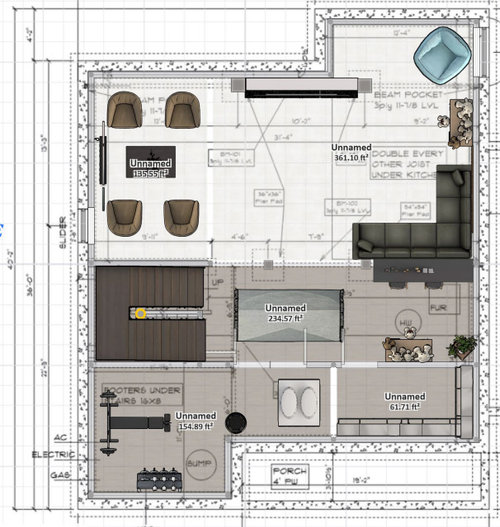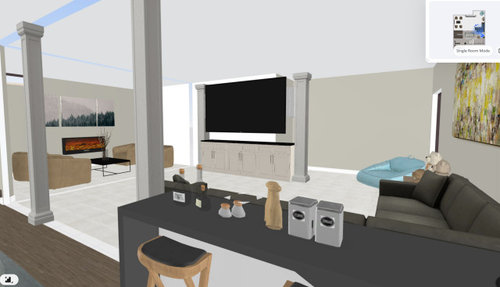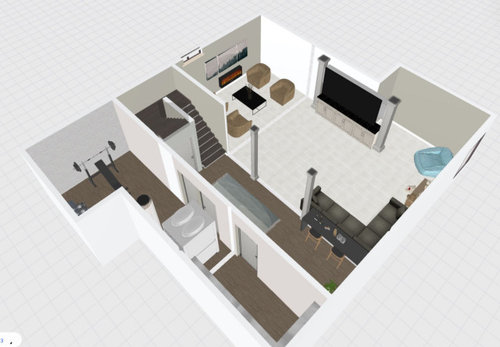 Creating Thoughtful, Livable Spaces For You in Loudoun County