Another Fur Kid Passed Over the Rainbow Bridge
LynnNM
last modified:
5 months ago
We were so blessed to have 3 wonderful, sweet, mellow fur babies for so long. Many years. And then, right after this past Thanksgiving, our wonderful boy, Knight, developed a fast moving, inoperable cancer. It had already spread to his spine and elsewhere. Our longtime vet sent him over the Rainbow Bridge that very day after exam and x-rays, of course with us all there hugging him to send him on. It was so incredibly painful!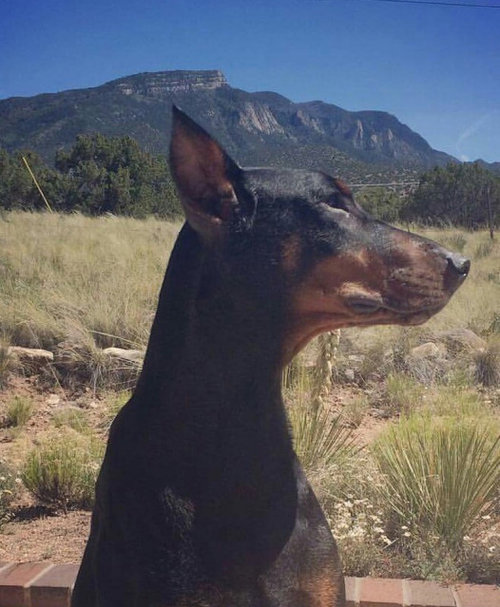 And then, Doberman Rescue asked us to foster a stray Dobie who was recovering from surgery for a badly fractured right hip and back left leg. With DH a retired family practice doc, and me a retired x-ray and surgical tech, we were their first choice to take care of this boy with our combined experience. We picked him up New Year's Eve Day and named him Beau. He was sweet, loving, energetic, and 3/4 kangaroo, despite those healing fractures. When we took him to a vet specializing in orthopedics, she told us that he needed twice a week for many, many months physical therapy. About 45 minutes via interstate from us. Soooo, Beau sadly went to live with another foster mom who lives close to that PT place. She loves him and plans to adopt him. Wonderful person!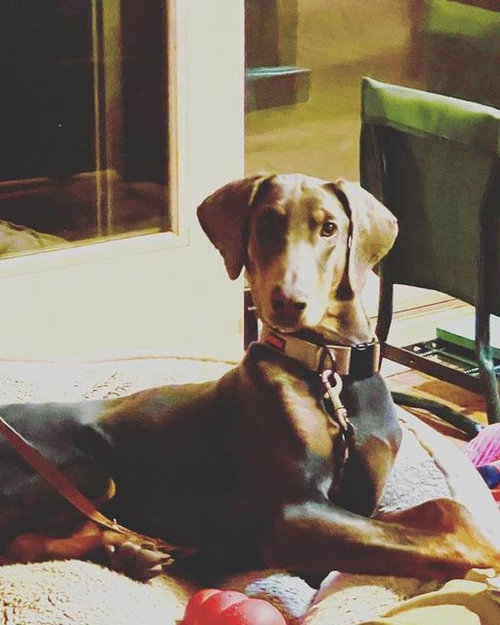 And then . . . just the other day, our beautiful, wonderful 14 y/o Tibetan Spaniel, India, also crossed over. Oh, that one just about did us all in! India, under another name, was the top Tibbie and dog in the country for about five years, with 105 Best-in-Show and First Place ribbons. Her owner, who bred and showed her was a family friend, gifted her to our DD when she stopped showing India. But, to us, she was just our beloved little baby girl.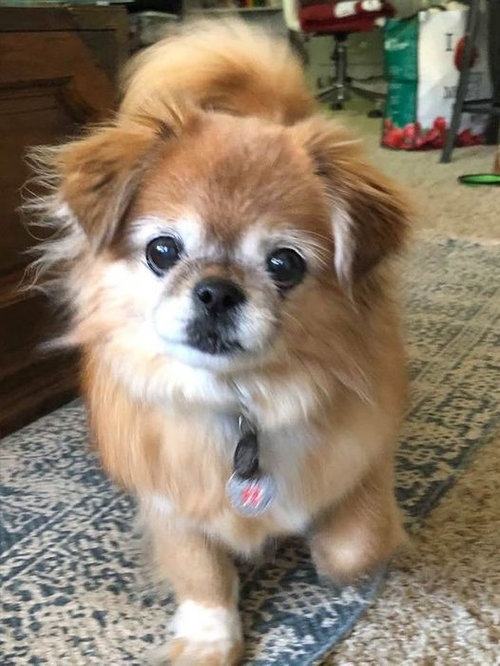 And, so now we're down to just one fur baby for the time being, as we recover from all of this loss. Sasha, is also a Tibetan Spaniel and gifted (after she stopped showing her) from our breeder-friend. (Her photo is below, as Houzz will only let me post 3 at a time). This sweet, gentle girl just turned eleven and, believe me, she is loved and spoiled by us all (although not by over-feeding )! Our son just moved back in with us temporarily (from Augusta, GA) while he looks for a home around here, so he's also giving Sasha a lot of attention. She's been so very confused lately, with all her pals disappearing. So sad!

As you can probably tell, we are really an animal-loving family, although since both our kids are very allergic to cats, we stick with dogs. We'll get a few more soon, Right now, though, we're just remembering ours that are no longer with us. But, we know that there are (sadly) too many rescues out there, so that's where we'll be searching next.