Help with furniture layout + TV placement / build a breakfast nook?
Hello—we just moved and are struggling to figure out a workable layout for the living/dining area, and I'm hoping someone can help. Our furniture is not our "final" furniture, it's just what we have, and we eventually will replace some of it. But we have three main issues that it doesn't feel like new furniture will necessarily fix:
1. Very narrow/awkward "dining space" that we could maybe turn into a breakfast nook if we remove a radiator
2. No good location for TV besides above the fireplace (which we don't like because it's too high)
3. Given #2, we can't figure out a good layout for couch/chairs
I'm posting some photos of the space and a rough floor plan.
One of our ideas for solving #1 is removing the radiator that is currently under the window in this space. We also have a cabinet that we could replace with a bench, creating a little breakfast nook type dining situation. Thoughts? Better ideas that don't involve moving the radiator? Do we just get a super narrow table?
For #2, are we stuck keeping the TV above the fireplace and getting some sort of mount with vertical movement so we could lower the TV to better viewing height when in use? As you can see, there isn't a good empty wall space that we could mount the TV on or that would fit a credenza that we could put the TV on. The only real blank wall space is between the radiator and the built in recessed shelf, and this space isn't really wide enough for our TV (which we were already planning to replace with a larger one
For #3, if we do have to keep the TV above the fireplace, is it better to have the couch facing the fireplace (creating a "hallway") or should we place it in front of the radiator/window in the living area? Or is there a better solution for the TV/couch debacle? (We aren't 100% keeping the sectional/chairs that are currently in this room, so if we replace them, what should we look at getting? A non-sectional sofa and smaller chairs? We like the big chair for our dog to nap in, and want to work with what we have as much as possible, but replacing furniture isn't out of the question if it will make our living room a better space for us.)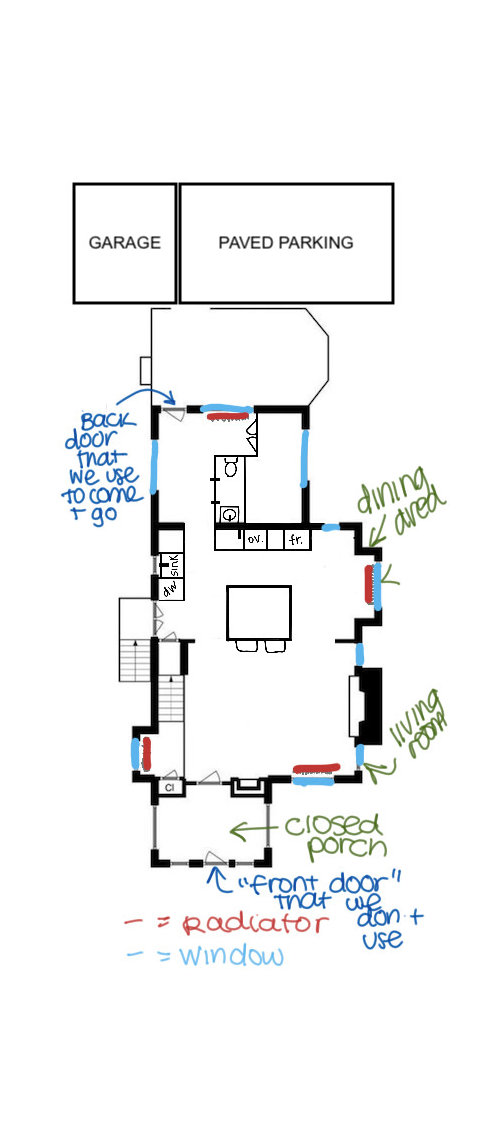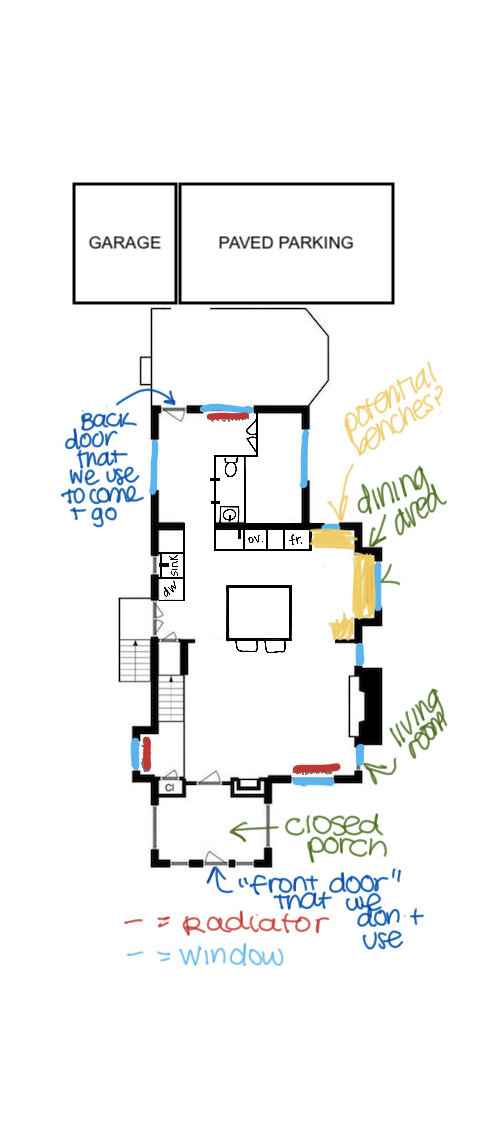 COUCH FACING FIREPLACE + RECTANGULAR DINING TABLE (ignore the recliner and mess please! lots of stuff being moved; also the tan-ish raised cabinet we have by the dining table where a potential bench would be is VERY useful for us for feeding our cat and two dogs, so we'd be sad to lose the utility of this "pet" corner to a bench, but it seems like there isn't a better option)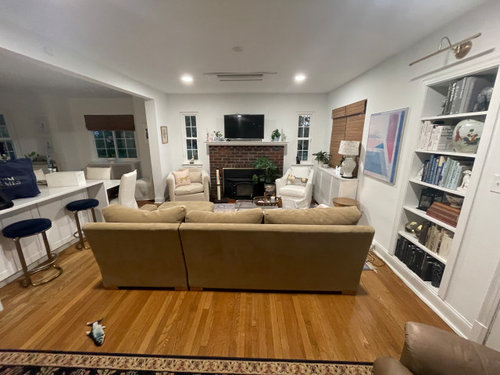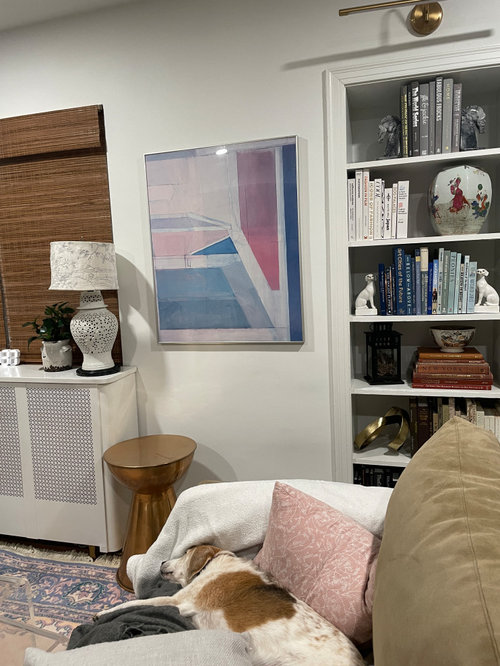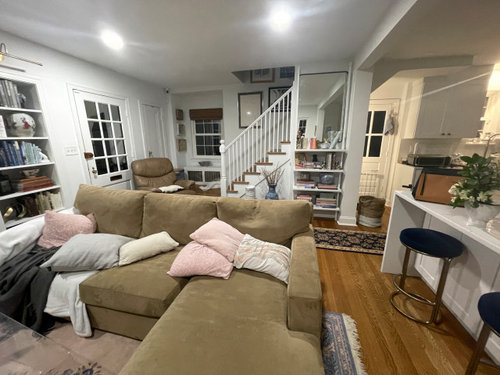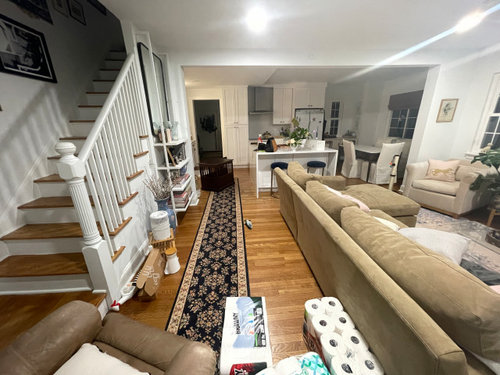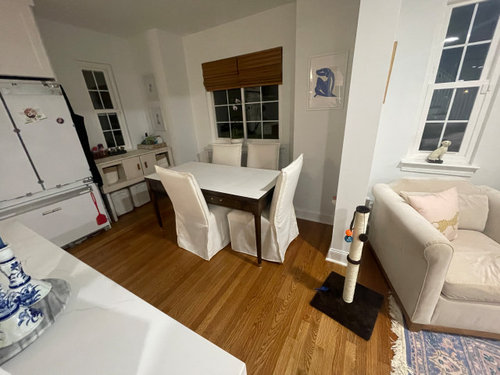 COUCH PERPENDICULAR TO FIREPLACE + RECTANGULAR DINING TABLE (was too big of a table, and couldn't really use the seats on the window side)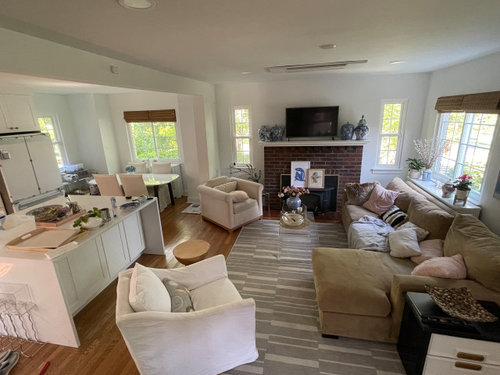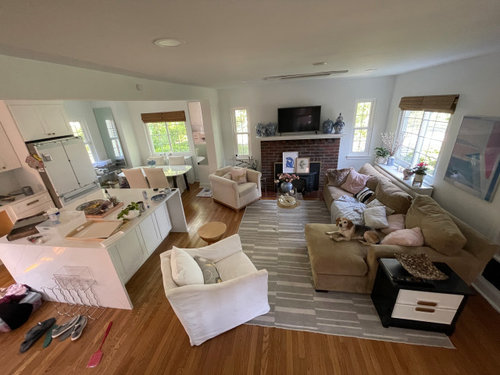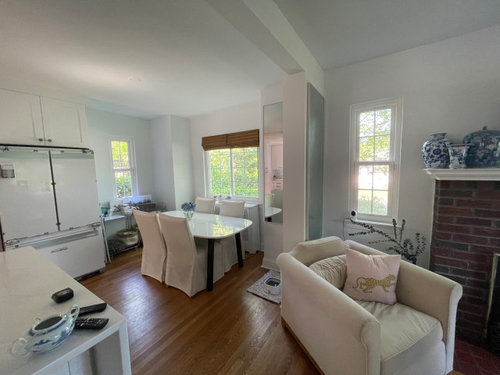 DROP LEAF ROUND TABLE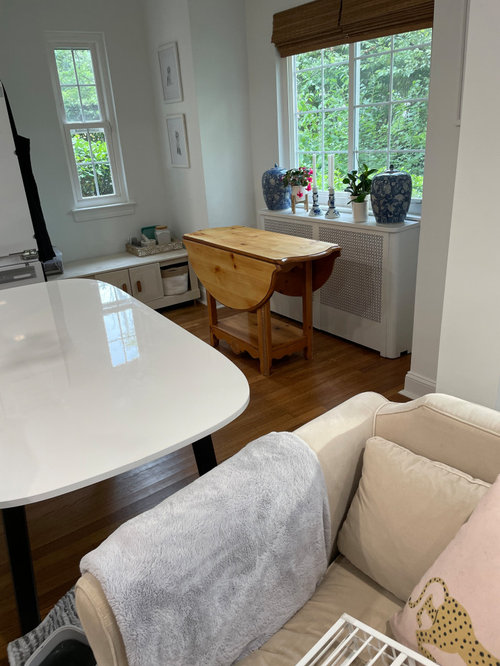 DIMENSIONS PHOTOS