Furniture placement for living room with 5 entries and fireplace
Hi everyone, this is my first post.

We bought an old house (built 1913 and seriously remodeled down to studs around 2000) about a year ago, and have struggled with placing furniture in the living room. I've attached some pics and also a plan drawn up by an architect (we are remodeling the kitchen and dining room, between which the former owners had removed an interior wall). The former owners removed many coats of paint on the beautiful old woodwork, which we love. We were lucky to get the Percival Lafer coffee and side tables from a relative who didn't want them, and we found the pale green Ekornes sofa and side table on CL, along with the low-profile black leather chairs. We arranged endlessly, it seems, to try to make the two doors to the sunroom both openable, and not have something blocking any entrance. Because the former owners enlarged the area by adding a library (right now just storage, we're getting there soon), that window is pushed back and we may try to add two long thin windows on either side of the bay window (facing west) to increase the light. We will be redoing the lights in the ceiling to brighten things up and wash the walls where art is. The dark Cusco picture above the fireplace will be replaced by something lighter; the two gazelles on the mantel also may have to go. We have taken down most of the heavy drapes and will be removing the ones on the west facing window when we do the remodel.

Here are the problems:

1. To the left of the fireplace as you face it is the entry from the garage that we normally use. We can't block a straight shot through that door and by the library at the right, because walking ahead leads to the the oantry and kitchen.
2. The two chairs in corners look okay, but they will not be used.

3. I would like to open up the living room so there is more space to sit, and to work toward a brighter space (the mirror corner is one attempt), although I know that is hard without changing the furniture. We will experiment with a light colored rug under the coffee table/chairs/sofas, although I'm not sure about a bigger rug.

Any ideas would be greatly appreciated. We hope to keep the existing furniture but also have a few more pieces that could be brought in.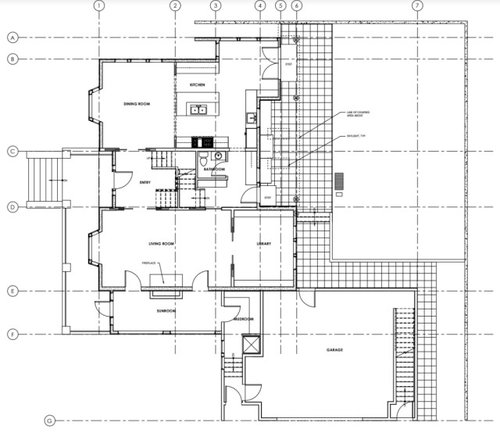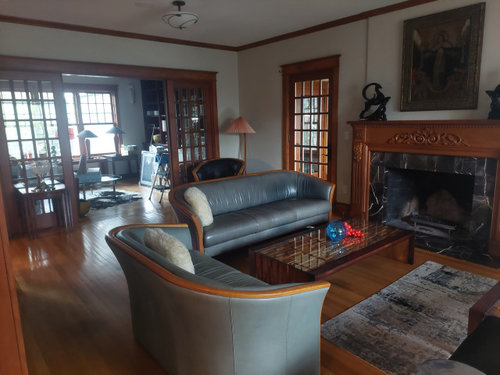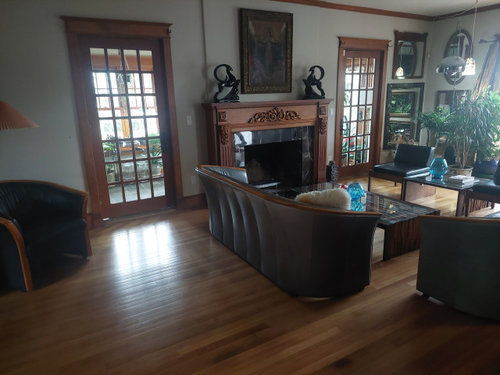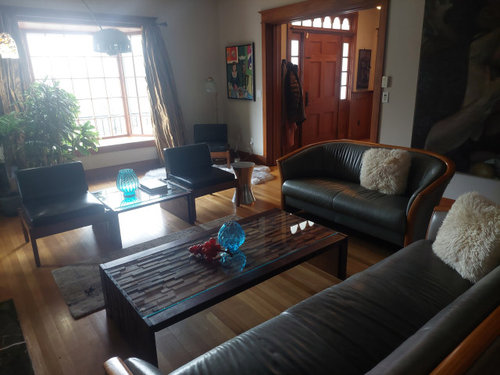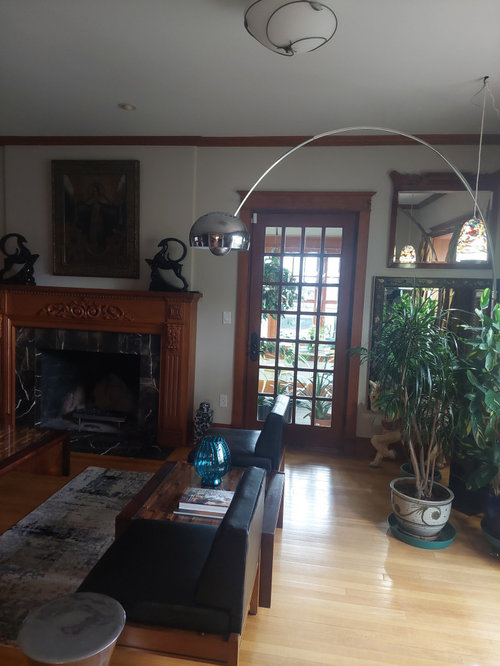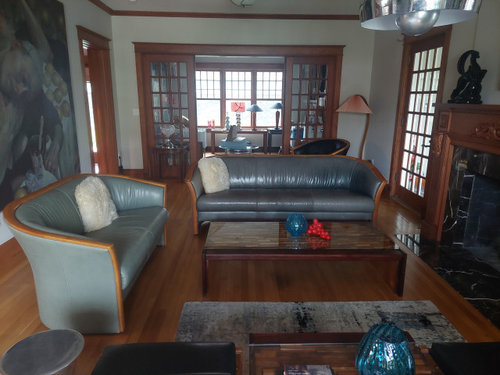 Loudoun County's Prominent Architecture Firm Creating Cohesive Designs