Need help choosing master bath wall paint color
I'd love to get some help picking the wall color for our master bathroom remodel. Here is some information about the project along with lots of photos.

The adjoining master bedroom has SW Oyster Bay on the walls and SW Creamy for all woodwork and the ceiling. The floors are a dark wood-look porcelain tile. (The baseboards haven't been painted in this photo.)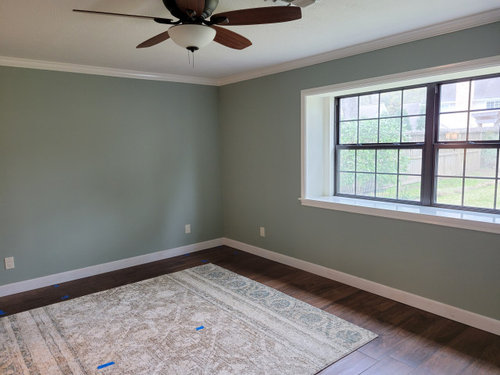 (Adjoining master bedroom)

The bathroom is a long, rectangular floor plan with a wet room containing the shower and tub behind a glass wall at the end. We don't get much natural light in this space -- there is one 48"x18" window above the counter on the wall to the right.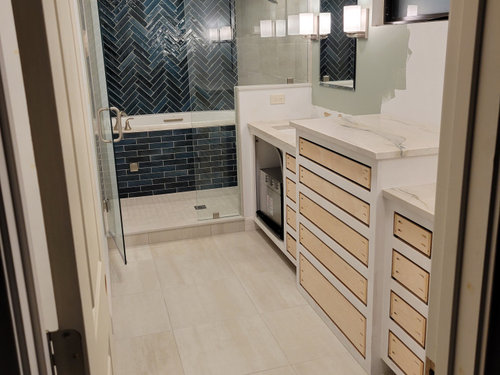 All colors and materials other than the paint color for the walls have already been determined.
wood trim, cabinetry, and ceiling: SW Creamy
vanity counters: quartzite Mont Blanc
master bath floors: Daltile Cove Creek 20x20 porcelain tile
master bath shower walls: Daltile Cove Creek 12x24 porcelain tile, 1/3 overlay
master bath accent wall: Daltile Remedy Hydro 2.5x9.5 porcelain tile
Fixtures (shower heads, faucets, trim, etc): satin nickel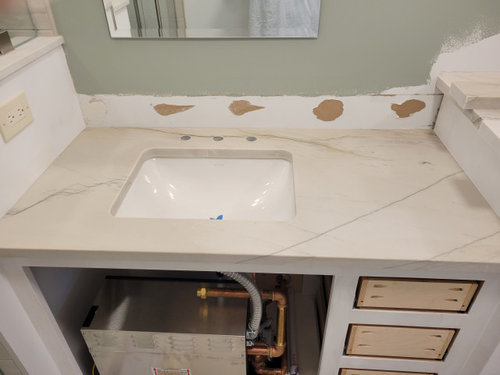 (Mont Blanc quartzite)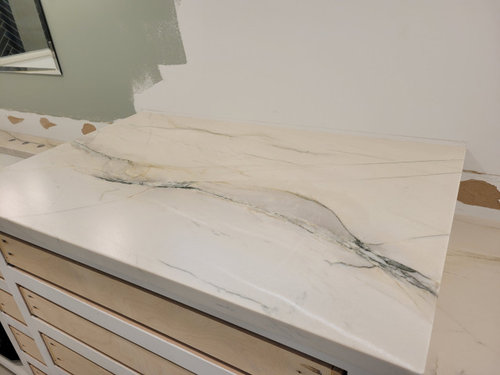 (Mont Blanc quartzite)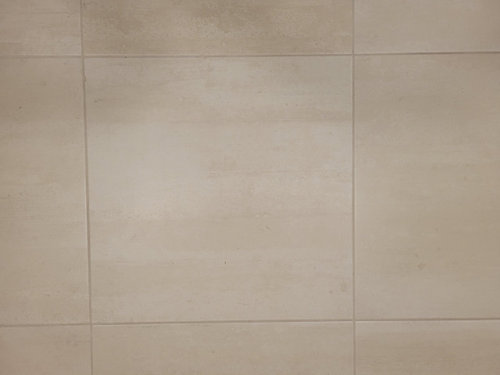 (Daltile Cove Creek 20x20 floor)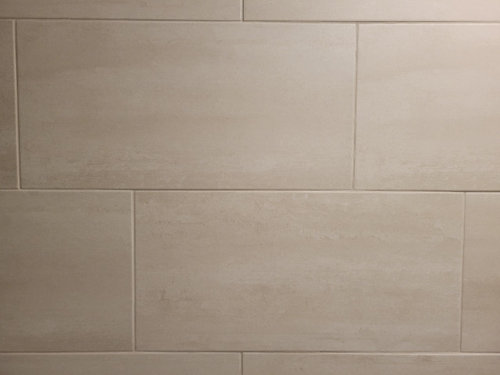 (Daltile Cove Creek 12x24 shower wall)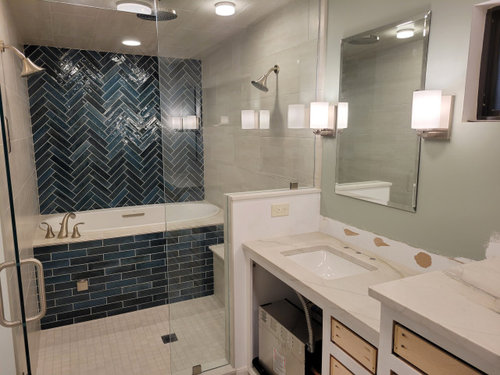 (Daltile Remedy Hydro accent wall, SW Oyster Bay sample on wall to the right)

(Daltile Remedy Hydro)

So now we have 1 decision remaining -- we're a bit stuck on the wall color. We've painted a small area with SW Oyster Bay but it may be a bit olive in tone? (behind the mirror in above photo) We have also tried SW Sea Salt. We like this color, but would love to hear advice or suggestions from people with more experience before painting the space. Is there another color we should be trying?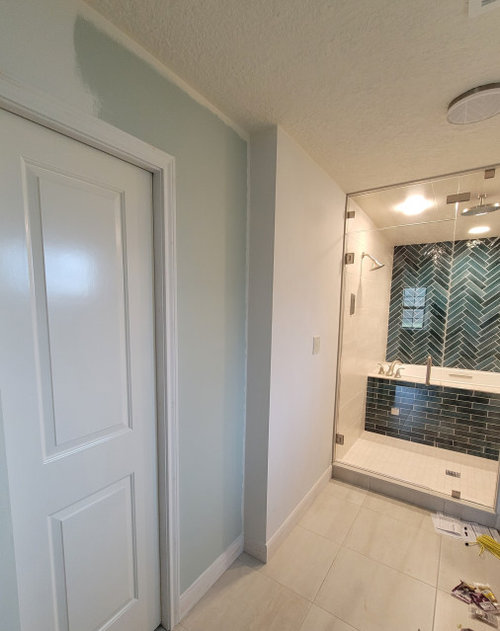 (SW Sea Salt sample on wall to the left)

Thanks in advance for taking the time to read through my rambling details & excessive photos. Any advice is much appreciated!