Twitter Must Cleanse the Trump Stain
The president is spreading a vile conspiracy theory on the platform. Maybe Twitter should finally hold him to its rules.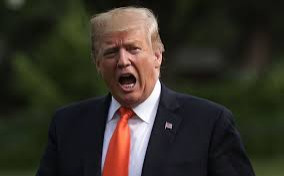 "Please delete those tweets," the widower begged in a letter last week to Twitter's chief executive, Jack Dorsey. "My wife deserves better."
Yes, Twitter, Lori Klausutis certainly does deserve better, nearly two decades after she died in a tragic accident that has morphed into a macabre and continuing nightmare for her husband, Timothy Klausutis.

https://www.nytimes.com/2020/05/26/opinion/trump-scarborough-twitter.html?referringSource=articleShare