State Dept overrules CDC putting 300 people on airline at risk.
https://twitter.com/politicususa/status/1232130703254605826?s=21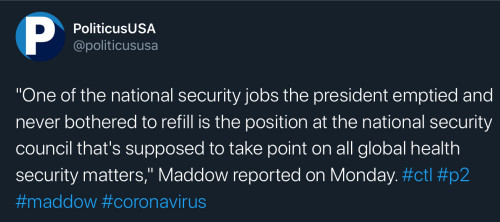 Trump claims he didn't know they flew people with Coronavirus on plan with 300 other passengers.

https://arstechnica.com/science/2020/02/coronavirus-patients-flew-to-us-after-cdc-explicitly-recommended-against-it/

CDC didn't want 14 coronavirus patients flown to US—it was overruled
State Dept. overruled health experts amid unexpected test results, report says.