How many of you are prepared for Disaster?
The paranoid gene survives in our species because every hundred years of so, it's only the paranoid who survive.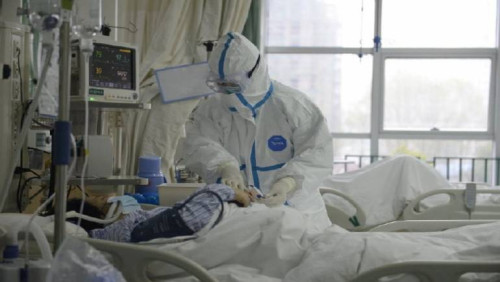 I'm amazed at reports that our first-line defense, hospitals and the like, against things like Coronavirus might be having trouble keeping stock of simple things like masks.
And the CDC, I suspect, is not really prepared to deal with a surge, if it comes, of people needing to be tested for it. How are they going to be able to distinguish between the common flu and Coronavirus if it's needed? I think the Japanese said they can only test 1000 people a day.... and the ship at bay has close to 4,000 people on it.
Do you have a supply of masks, gloves....anything at all?
How much food do you have if you need to hole up for a while?
Finally, with the so-called anti-gouging laws, why would someone like me go to the trouble and expense and risk of stocking up on these items for all of you who don't do it yourself if I get no reward for doing it?

Depend on FEMA? Explain that to the Puerto Ricans.

Hay