Love Mongering and a Smile. Works for me.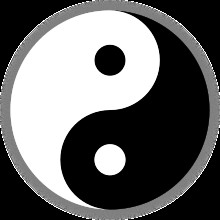 I had to go into the City yesterday.
I got lost in a neighborhood and asked a nice Black Man for directions.

And, gosh, he was more than willing to help me out.
"I live in this neighborhood, and I should know.... I'm so sorry"
He takes out his cell phone and starts looking. All the time saying,
"I'm so sorry". I kept repeating, "No reason to be sorry".
We smiled a lot. A car comes up from behind and I had to move on down the block.
At the intersection I ask another Man, (White, if that matters to you.), for the directions. Before he had a chance to help me, another Black Man who was nearby pointed me in the right direction.
As I'm driving away, the very first man comes running down the street, cell phone in hand, calling out the same direction.
I smiled.
Just another day in the life.
Hay